Festes de Santa Eulalia
By Charlotte Stace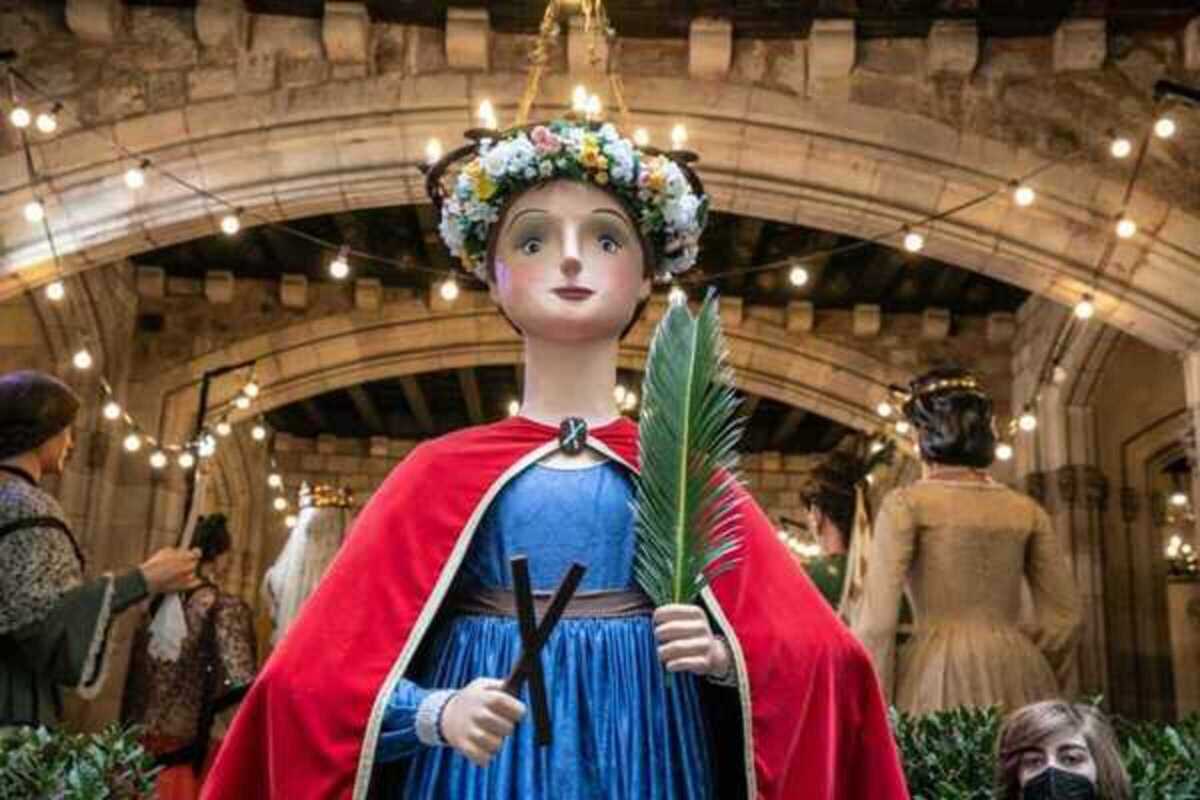 Published on January 1, 2023
If you're unfamiliar with the tale of Saint Eulàlia, then perhaps this year's festes will open your eyes to the love and respect Barcelona has for this young patron saint. Eulàlia was a 13-year-old virgin who died a martyr's gruesome death in the early 3rd century AD after standing up to the Romans for believing in her own God rather than theirs.
Her heartbreaking tale of courage and resilience lives in the core of the Barcelona consciousness and is remembered every year through the stunning Festes de Santa Eulàlia.
Expect to see all the classic Catalan traditions at this fiesta, from the gegants (giants) to the correfocs (fire runs) and castellers (human castles) at the usual spot in Plaça de Sant Jaume. Don't forget to try the event's traditional Cross of Santa Eulalia either - a Catalan pastry of sweet bread in the shape of the cross and decorated with cherries which is specifically inspired by the festivities of Eulalia.
various locations
various locations
Barcelona