Festival Accio Cultura Viva
By Charlotte Stace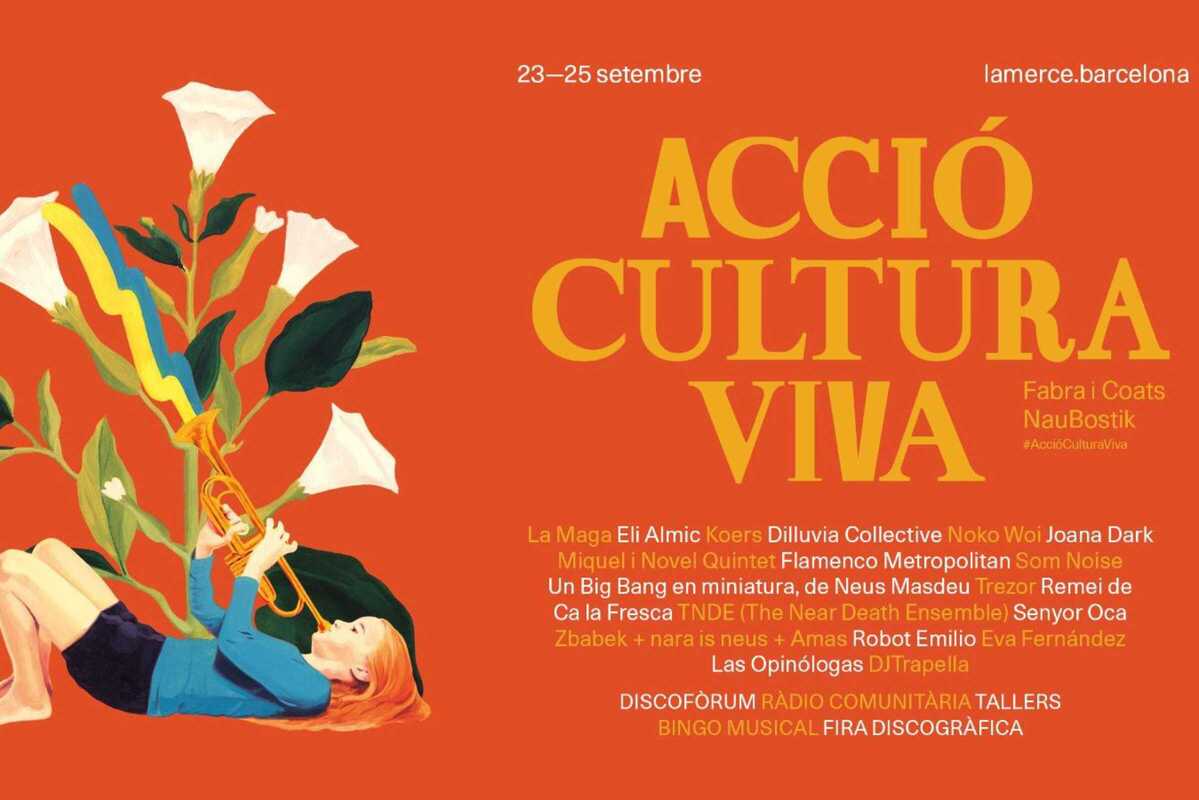 Published on September 1, 2022
The sixth edition of the Acció Cultura Viva festival, promoted by Barcelona City Council as part of the Mercè festivities takes place on September 23rd at Nau Bostik and on September 24th and 25th at Fabra i Coats.
This year's edition looks out for diversity and gender equality, and features transgressive, inclusive, surprising and experimental musical proposals. Great icons of musical feminism, dissident artists and bands that explore musical genres that include flamenco, electronica, rap, rock, urban music, trap, R&B, reggae, and jazz.
This year Nau Bostik will host the concerts of La Maga, Eli Almic and Koers. The rest of the program will be at Fabra i Coats, where you'll be able to enjoy the music of Miquel i Novel Quintet, Noko Woi, Senyor Oca, Trezor, Remei de Ca la Fresca, TNDE (The Near Death Ensemble), Robot Emilio, Flamenco Metropolitan, Joana Dark, Zbabek, Nara is Neus, Amas, Eva Fernández, Opinólogas, Som Noise and Dj Trapella.
September 23, 2022 – September 25, 2022
various locations
various locations
Barcelona