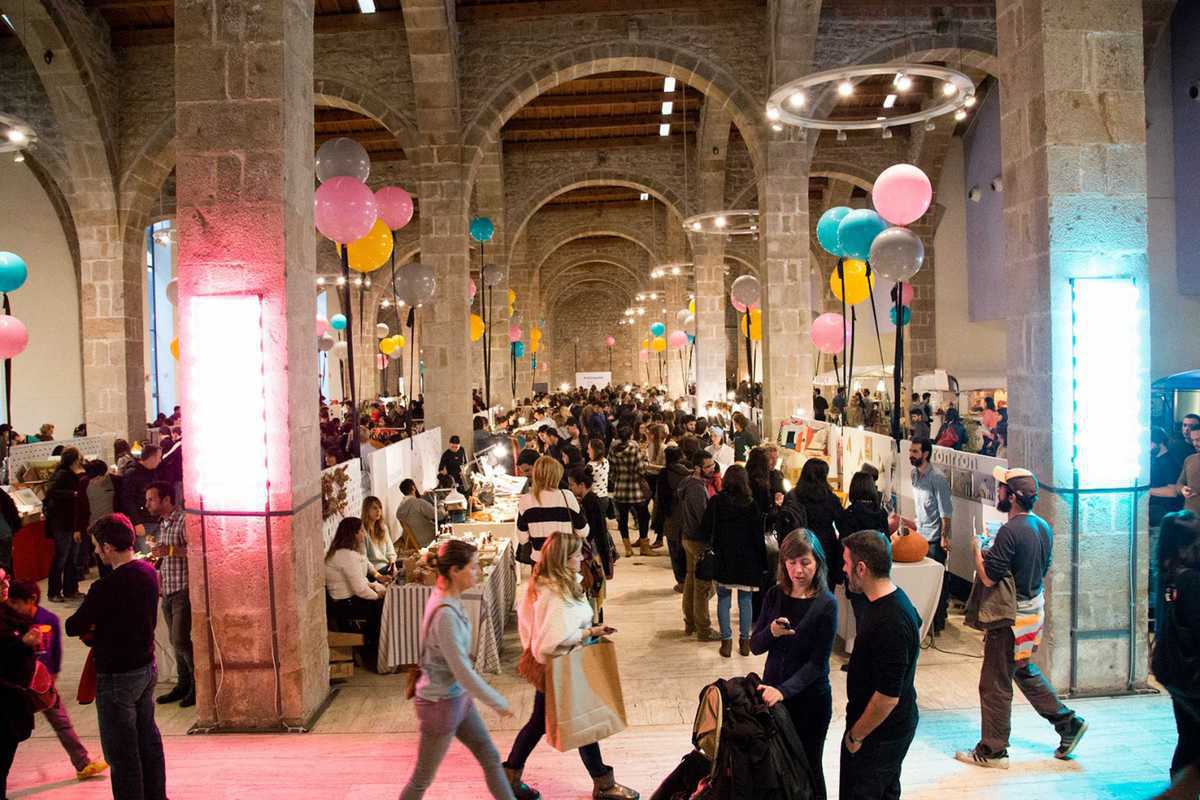 Published on December 1, 2014
One of the winners in the boom of pop-up markets must surely be Festivalet. From its humble beginnings in La Central to entirely filling the FAD, the finely curated selection of local design made it two years ago to the city's most elegant spaces at the Museu Marítim. Its 17th-century, 1,700-m2 hall is the perfect location to view the aisles of immaculately produced items.
The variety of wares includes clothes, jewelry, accessories, decorations and a thousand more things you'd never have known you wanted until you got there. The difference between this form of shopping and the high street experience is immense. You can meet the producers personally, whose imaginative endeavors are on show at the festive fair, and anything you buy as a present is likely to be totally original.
There is food and drink to keep spirits up and it's all under one roof. ¡Visca Festivalet!
December 10, 2016 – December 11, 2016
Museu Marítim
Av. Drassanes, s/n
Barcelona