Fiesta Balcánica with BGKO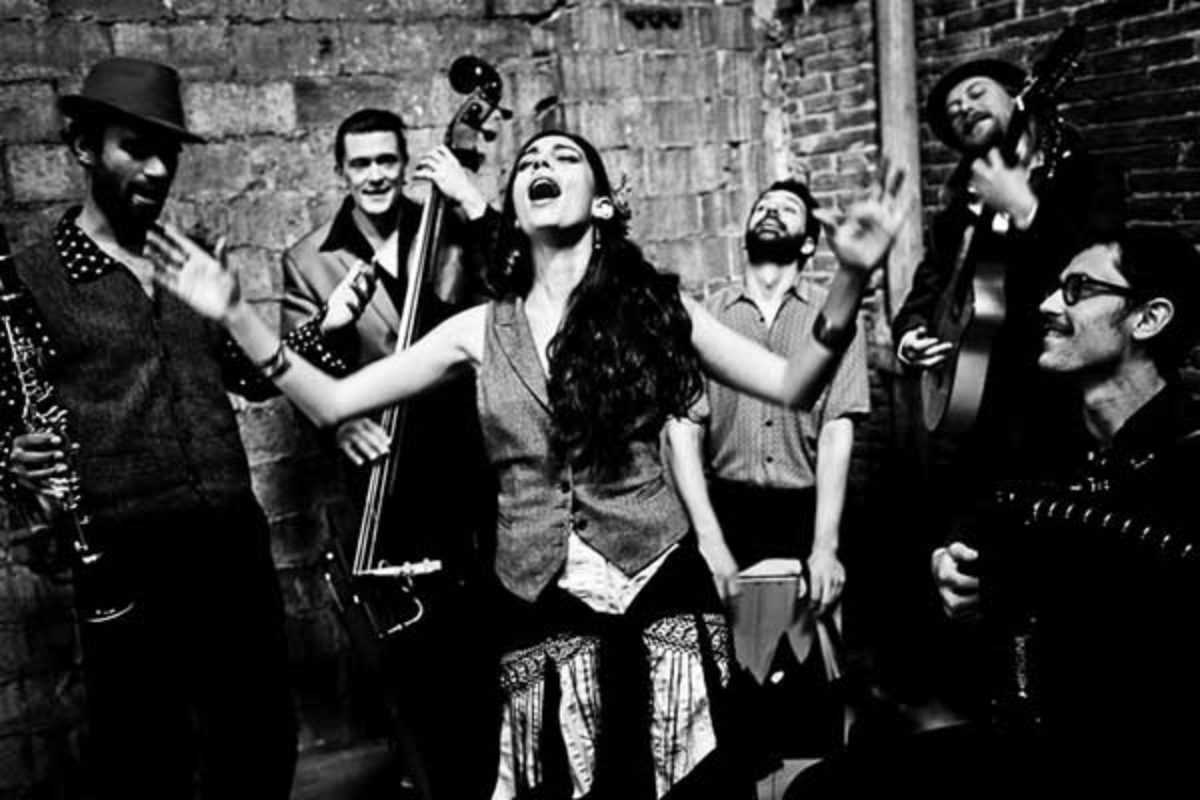 The phenomenally talented Barcelona Gipsy Klezmer Orchestra, who you may have seen at their regular jam sessions at El Arco de la Virgen, bring their Balkan sound to Tinta Roja. Their music fuses Klezmer, Gypsy jazz and Romani rhythms with influences from other folk styles from Eastern Europe as well as contemporary genres.
BGKO is Sandra Sangiao (voice), Robindro Nikolic (clarinet), Mattia Schirosa (accordion), Julien Chanal (guitar), Ivan Kovacevic (double bass) and Stelios Togias (percussion).
April 4, 2015 – April 4, 2015
Tinta Roja
C/ Creu dels Molers, 17
Barcelona