Fira de Santa Llúcia
By Thomas Macaulay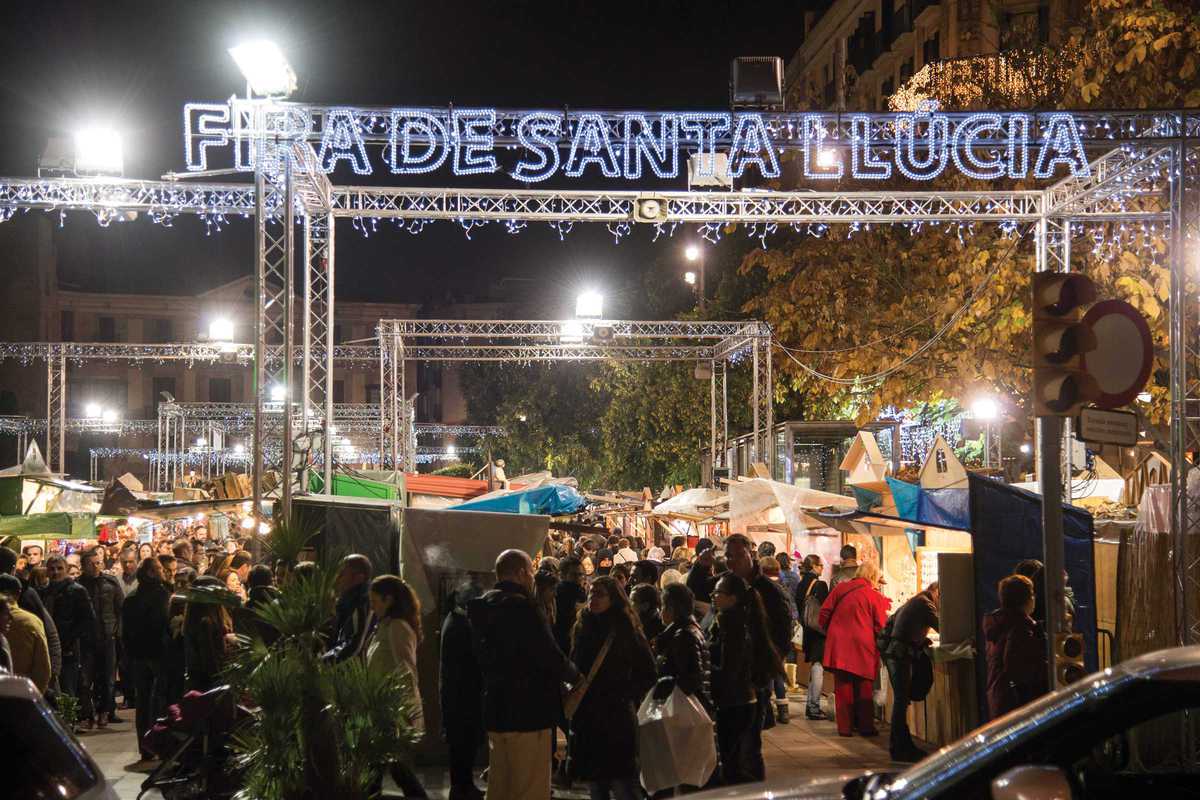 Published on November 1, 2016
Barcelona's oldest Christmas fair celebrates its 232nd anniversary this year. More than 280 stands line the pavements in the scenic shadow of the Gothic Catedral de Barcelona, selling a festive assortment of arts & crafts and decorations.
Among the familiar Christmas classics are several Catalan curiosities. They include el caganer, a local addition to the nativity scene who is said to bring good luck. Look closer at the squatting man in the red barretina and you'll see that the caganer has his pants around his ankles and a brown pile of discharge beneath him. The market has an entire stall stocking an endless variety of the figurines.
Another fecal figure wearing a barretina is a smiling piece of wood called the caga tió. His name translates as "pooing log" and he defecates turrón (nougat) to the delight of children. Not all the decorations are scatological. Look out for the zambomba, a friction drum with a long neck, and chunks of real moss that add authenticity to nativity scenes.
November 30, 2018 – December 23, 2018