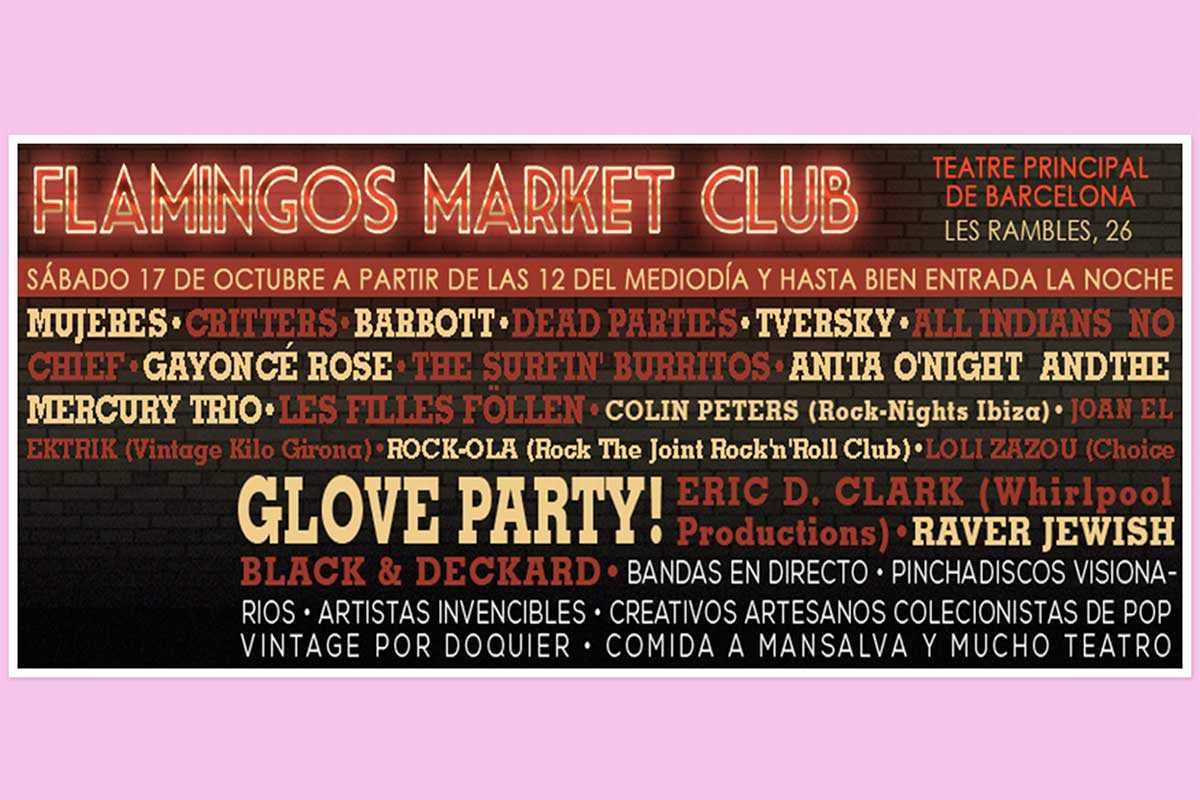 Published on October 1, 2015
Vintage chain Flamingos has come quite a ways… they've opened over a dozen vintage shops around Spain over the past few years, including a shop on Ferlandina, Gallery on Tallers and Club on Avinyó.
Now they're throwing a party at one of Barcelona's most historic venues, Teatre Principal. Flamingos Market Club brings together a host of performers, including dancers, musicians and DJs at a party running from noon, with Glove Party running the show from 11pm to 2am.
Artists: Les Filles Föllen, Tversky, Gayoncé Rose, All Indians No Chief, Dead Parties, Anita O'Night and the Mercury Trio, The Surfin' Burritos, Barbott, Critters, Mujeres
DJs: Loli Zazou, Jordi Rock Ola, Joan Elektrik, Colin Peters
Glove Party: DJs Raver Jewish, Black & Deckard, Gegenheimer, VJ Slurp
Whoever knew? Vintage! Wtf?!
October 17, 2015 – October 18, 2015