Force Majeure
By Sophie Cameron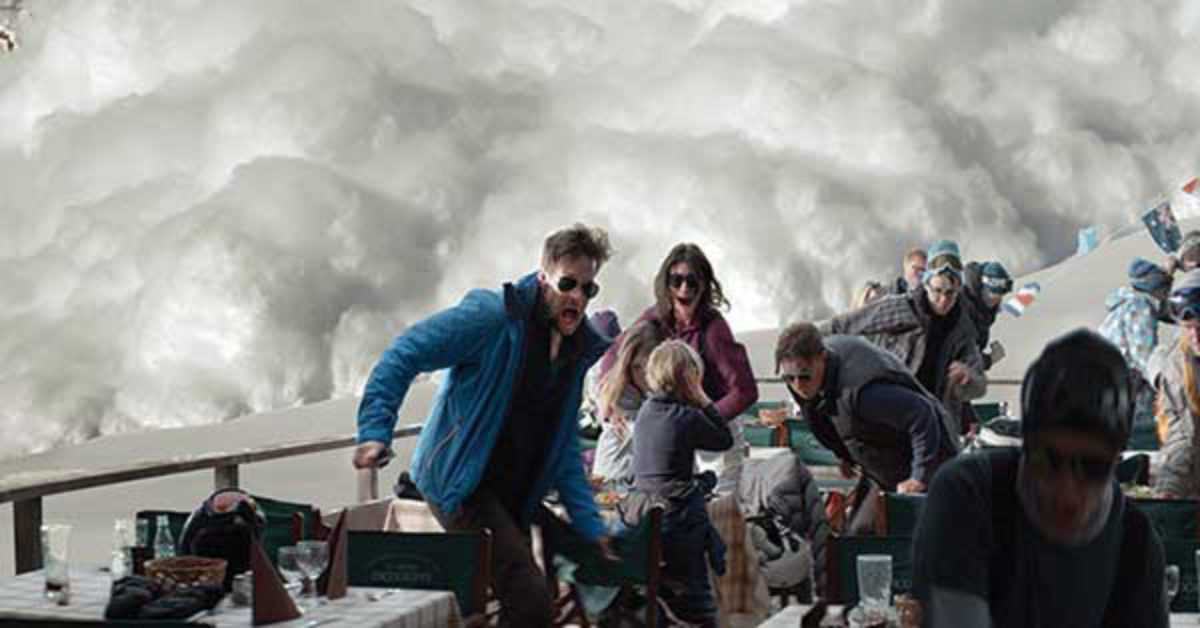 Published on July 1, 2015
Swedish director Ruben Östlund explores cowardice, courage and family dynamics in Force Majeure.
Set in the French Alps, the film follows a Swedish businessman, Tomas, his wife Ebba and their two young children, who are enjoying a week's skiing in the area when an avalanche strikes. Instead of protecting his family, Tomas flees, leaving Ebba and the kids behind. No one is hurt, but his actions send a fissure running through his marriage – one that he attempts to ignore as the holiday progresses, but the damage of which cannot be undone.
Östlund's most successful work since The Guitar Mongoloid (2004), Force Majeure itself has caused a rumble in the film world, picking up the Jury Prize at Cannes last year. Honest and complex, it combines spectacular cinematography with a nuanced, if rather bleak, exploration of human nature, revealing the darkness that may lurk beneath a shiny surface.
(Shown in Swedish with Spanish subtitles. The title in Spanish is Fuerza Mayor.)
March 30, 2015 – March 30, 2016
Filmoteca de Catalunya
C/ Plaça Salvador Seguí, 1-9
Barcelona