Gràcia Swing Jam
By Charlotte Stace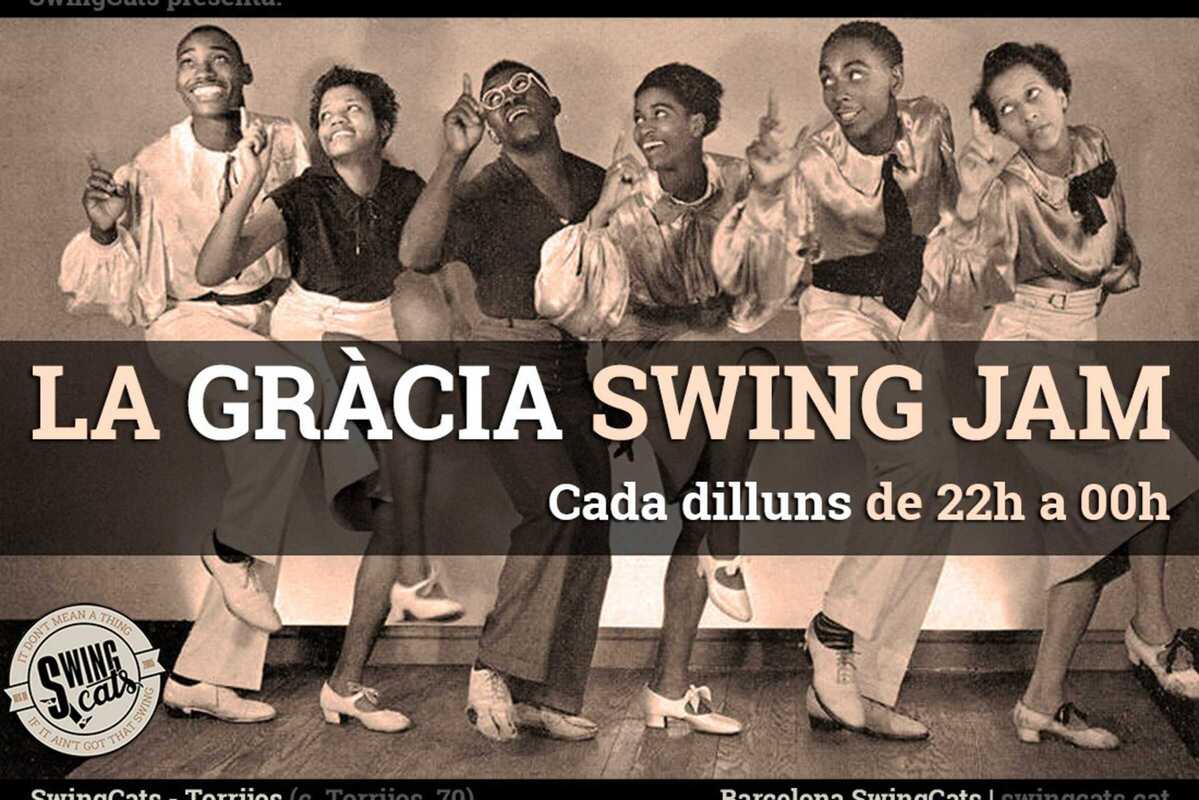 Published on January 1, 2023
Get your dancing shoes on and head on down to Gràcia on Monday nights! Every Monday, the Barcelona SwingCats School of Dance is holding a night of good music for all to come along and swing to.
Swing dance is a group of social dances that developed with the swing style of jazz music in the 1920s to 1940s, with the origins of each dance predating the popular "swing era". Hundreds of styles of swing dancing were developed; those that have survived beyond that era include Lindy Hop, Balboa, Collegiate Shag, and Charleston.
If you'd like to have a go at one of these, then head on over to the oldest operating swing jam in the city. If you're a student of the school, you can attend the jams for a discounted 3 Euros. If you're a member of the general public the cost will be 4 Euros.
September 19, 2022 – July 17, 2023