Gravitant
By Sophie Cameron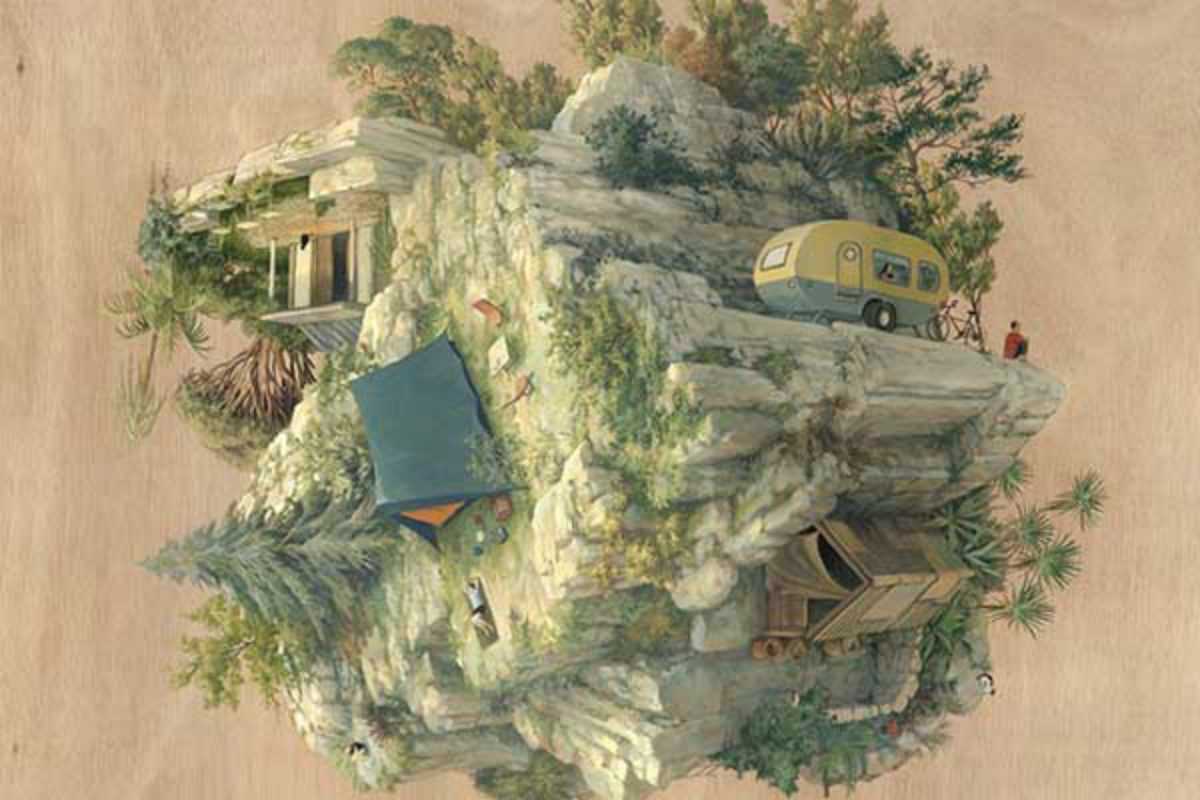 Published on April 1, 2015
Miscelanea continues its spring cycle with Gravitant by Cintapinta, the pseudonym of Barcelona-based artist and illustrator Cinta Vidal Agulló. Her first solo exhibition in the gallery, Gravitant – or "gravitating," in English – focuses on the everyday items and architecture that surround us, exploring the complex relationship between the physical world and our individual mental landscapes.
Delicately painted on wooden canvases, Cintapinta's pieces add a touch of the fantastical to mundane objects and scenarios. In one, we see household items falling through the air as if swept away by an invisible wave; in another, we're taken to a gravity-defying campsite, its tents and campervans perched precariously on rocky hillsides. Some of her creations are reminiscent of the impossible staircases of M. C. Escher's famous Relativity, while others, with their intricate architecture, could be taken from Calvino's Invisible Cities.
Each week, the paintings will be rotated, highlighting the different points of view and perspectives hidden within each drawing and communicating that though we may live on the same planet, we each inhabit it in very different ways.
April 8, 2015 – April 26, 2015