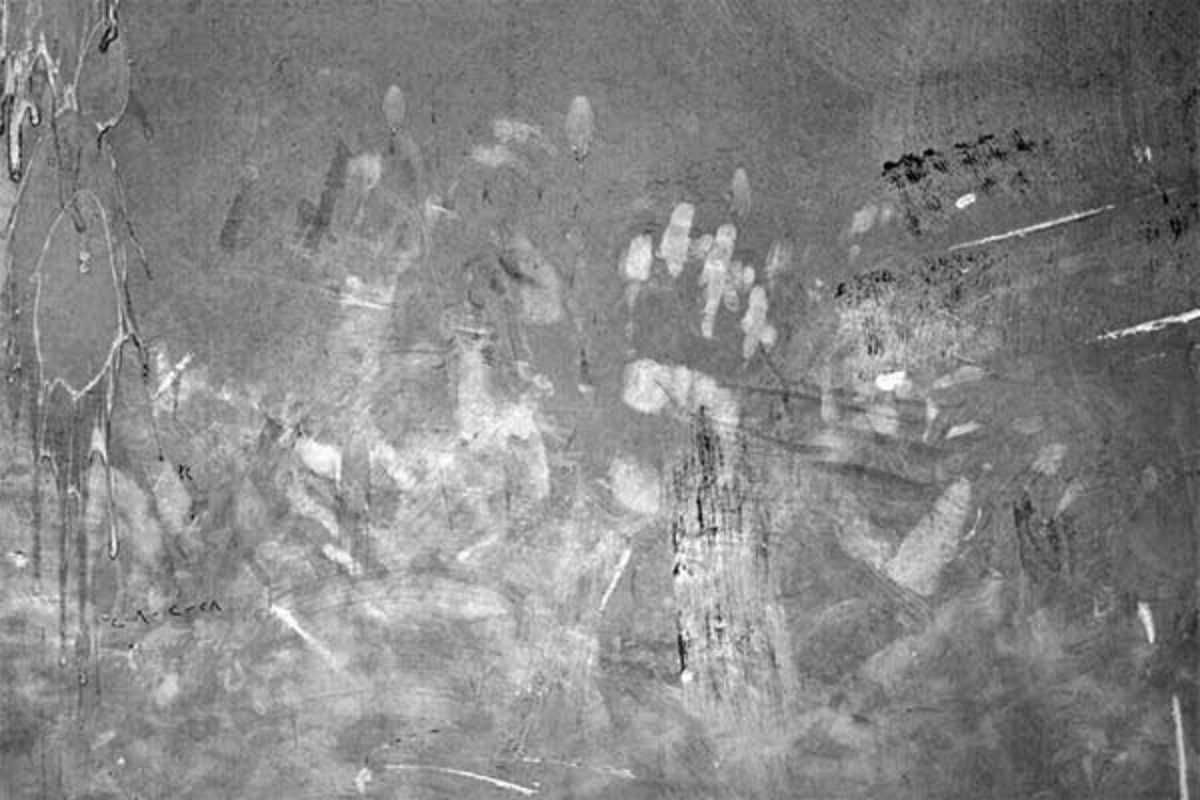 Published on February 1, 2015
"Gulala" is a delicious word in Kurdish meaning "poppy," but the carpets of red and black-dotted flowers that spring to mind are promptly crushed by an awareness of how the poppy's prized product, opium, has wreaked havoc in Iraqi Kurdistan's society.
A loss of color and the presence of a colder reality is what pervades from the fifteen delicate monochrome photographs pinned to the walls of Tasneem Gallery by chips of slate. The challenging sequence is the work of Basque artist Ixone Sádaba (Bilbao, 1977) and is enjoying its debut at Tasneem Salam's contemporary art space, which is embedded in the Sarrià-San Gervasi neighborhood of Les Tres Torres.
The images are magnificent, but devastating. The white fingerprints scattered across walls that Sádaba has photographed evoke the elegant freedom of Abstract Expressionism, but their beauty is all the more crushing once they acquire their geopolitical context: these are not the marks of the free, but human traces of struggle, people clambering to live, if not living their last.
Salam explains: "Each photo has been printed onto a roll that's normally used for newspapers. It's a disposable material. Sometimes situations in far-away countries feel like yesterday's news once we've heard them, but Sádaba is questioning that idea. For the people of Kurdistan, this is their reality, yesterday as much as today and tomorrow."
This project is part of a larger series of works created by the artist during a two-year stay in Halabja, a city bombed by Saddam Hussein in 1988. She uses photography, installation and performance to explore the limits of individual experience as well as how photography has been exploited to support the production of power, drawing attention to the issue by offering a visual challenge for the audience's gaze.
December 13, 2014 – March 13, 2015
Tasneem Gallery
C/ Castellnou, 51
Barcelona