Harlem Globetrotters
By Thomas Macaulay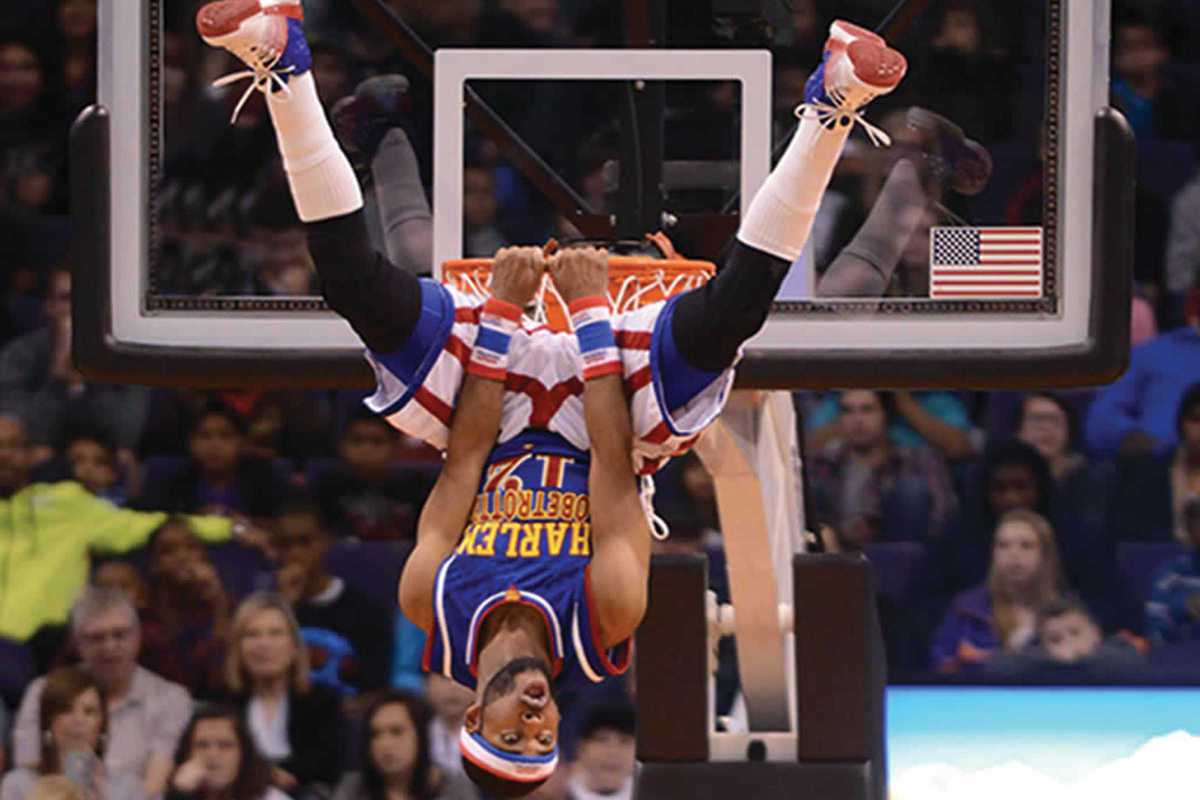 Published on May 1, 2017
The Harlem Globetrotters have entertained fans in 122 countries and territories since they were founded in 1926. They played their first game in Hinckley, Illinois and in May they mark the latest leg of their 90th anniversary tour at the Pavelló Olímpic de Badalona.
The Globetrotters might not have the championship rings or multimillion-dollar contracts of their counterparts in the NBA, but when it comes to trick shots and slam dunks they're in a league of their own. The team of stars – including former Chicago Bull Kris "Hi-Lite" Bruton and Thunder Law, who holds several Guinness World Records for farthest basketball shots – mix basketball skills with showboating, humor and fair play.
For this year's tour the team show off their long-range shooting skills with the addition of a four-point line three meters farther back than the NBA's three-point standard. After the game's acrobatics, the iconic entertainers will stick around after for a meet-and-greet with fans.
Pavelló Olímpic de Badalona
C/ Ponent, 143–161
Badalona