History Ashes
By Rich Jones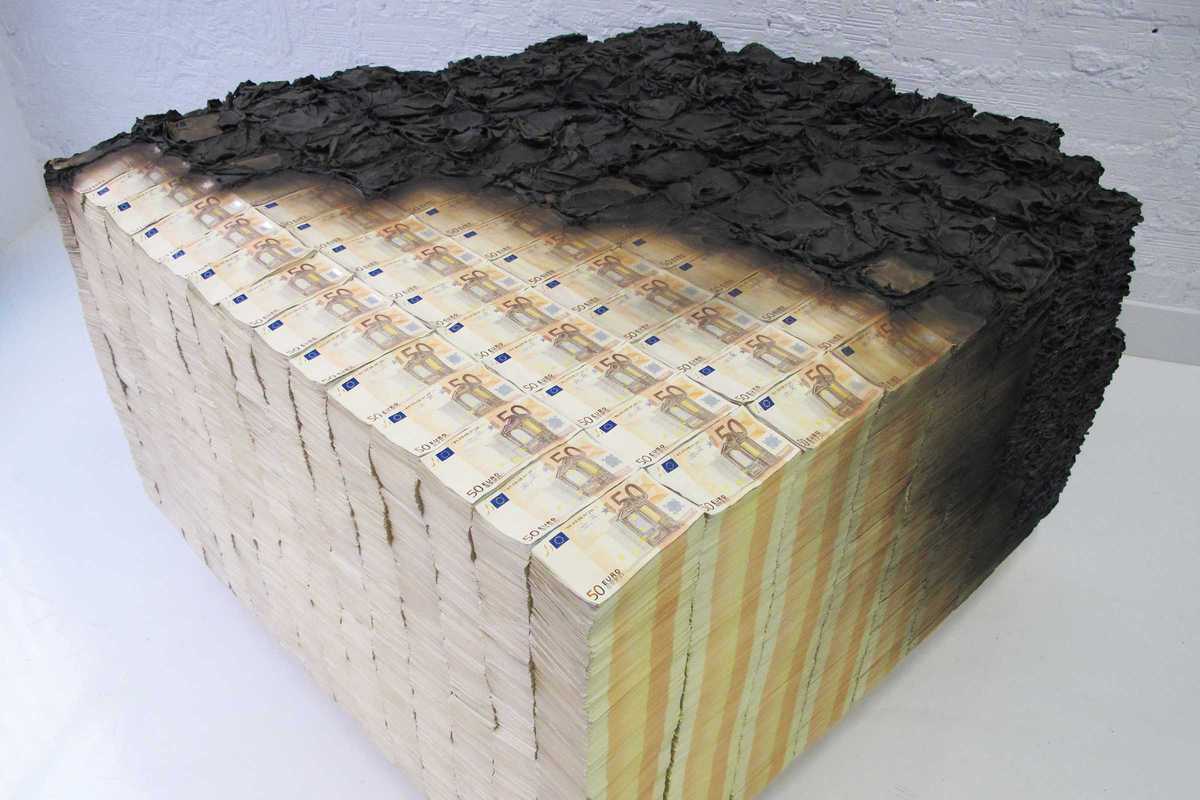 Published on December 1, 2015
What is the value of money? That's the burning question Alejandro Monge explores in his project Sodoma and Europa. The prizewinning Zaragoza-born artist has meticulously recreated wads of charred banknotes to a level of detail that would impress history's most esteemed counterfeiters.
Closer inspection reveals the laborious work involved while evoking a reflection about the value we place on money and time – and how easily we can be duped by the former. Alongside the sculptures, Monge presents a selection of hyperrealistic portraits continuing the same underlying theme, forcing the viewer to not only question how long it would take to develop such skill, but to also consider the time taken to create each piece.
Fittingly, his exhibition at the 3 Punts gallery, entitled History Ashes, will cost you nothing more than your time: the exhibition opened on December 3rd, with entrance free.
December 3, 2015 – January 16, 2016
3 Punts
C/ Enric Granados, 21
Barcelona