Hotel Tapa Tour
By Annebeth Vis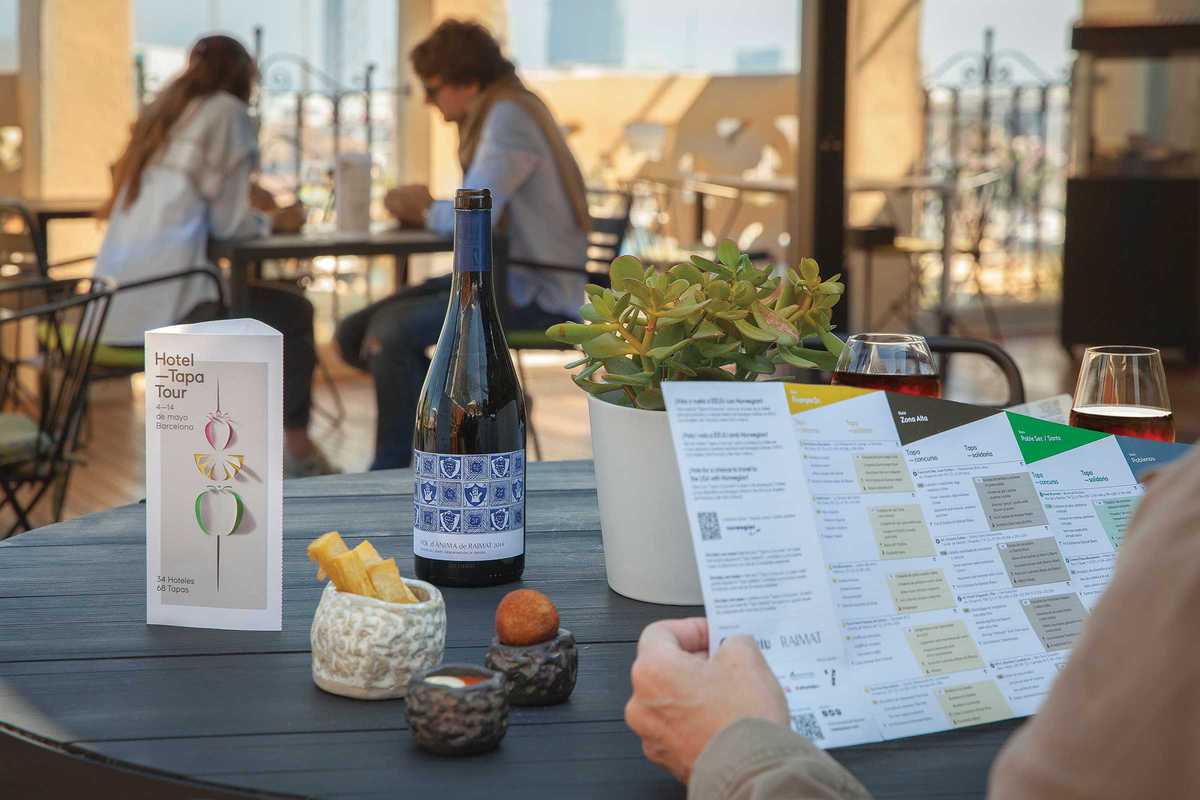 Published on October 1, 2018
In Barcelona you'll find some amazing four- and five-star hotels, many of which offer fantastic culinary experiences in their restaurants. During the third edition of the Hotel Tapa Tour, 22 of these luxury hotels will offer the chance to try a tapa combined with a cocktail at a promotional price.
The event now runs twice a year in both Barcelona and Madrid, providing a great way to have a look inside upscale hotels and sample their gastronomic offerings. Each tapa costs between €4 to €6 each, cocktails run €6 to €10 and the combo tapa plus cocktail is €10 to €12, a great price given the quality of these establishments. Catalan distillers Gin Mare will be giving a prize to the hotel that creates the best cocktail-tapa pairing.
The event has a charitable focus too: of each purchase, €1 will go to the non-profit Acción contra el Hambre, which fights child hunger in 50 countries. In addition, the local group Foundation Invencible is coordinating a campaign to collect 10 tons of food among the participating hotels for Spanish food bank FESBAL. This year the event has gone 100% plastic-free, adding an environmentally friendly focus.
Hotels: 1. Almanac – 2. Claris Hotel & Spa – 3. Dolce Sitges – 4. El Palace – 5. Fairmont Rey Juan Carlos I – 6. Grand Hotel Central – 7. Meliá Barcelona Sarrià – 8. Meliá Barcelona Sky – 9. Miramar – 10. OD Barcelona – 11. Ohla Eixample – 12. Renaissance – 13. Sofia – 14. The One Barcelona – 15. Alexandra – 16. Crowne Plaza – 17. Gran Hotel Havana – 18. Hotel Barcelona Princess – 19. Hotel MiM Sitges – 20. Hotel Negresco Princess – 21. Hotel SB Glow – 22. URH Ciutat de Mataró
October 1, 2018 – October 31, 2018
various locations
various locations
Barcelona