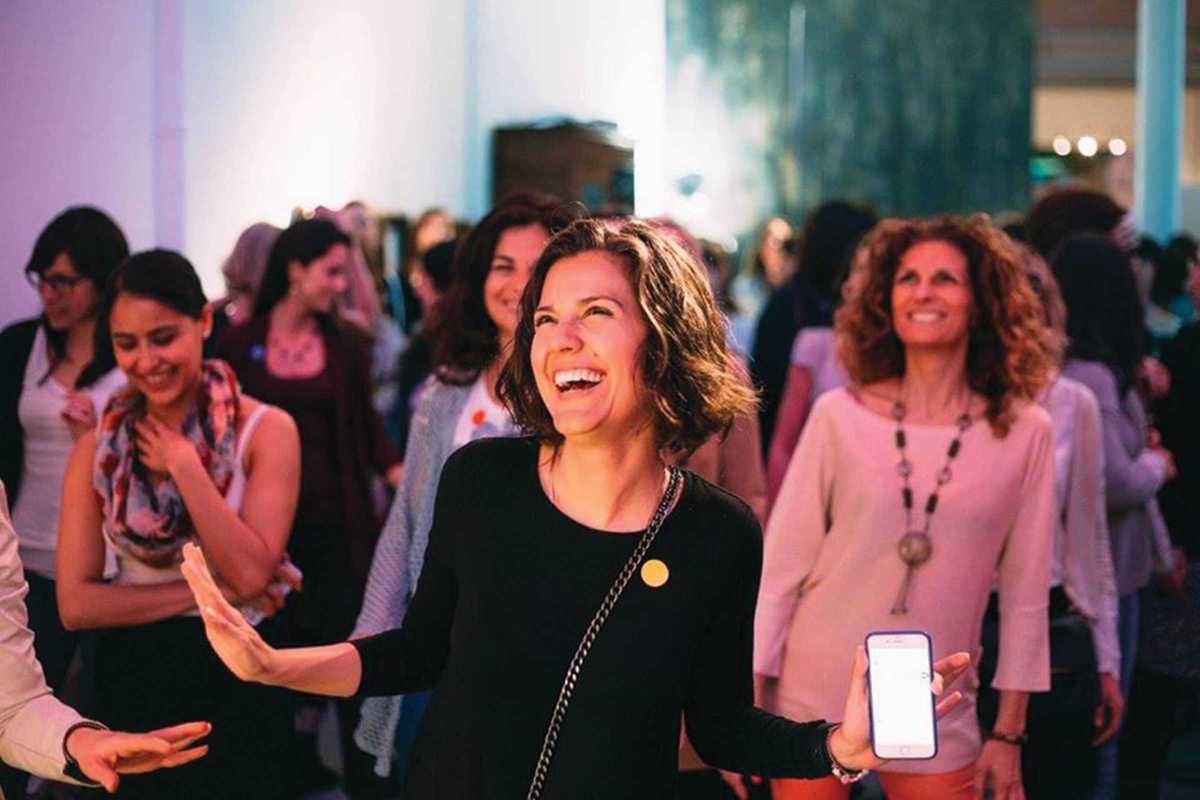 Published on April 1, 2017
Hub Dot is a meeting place for women which has gained 17,000 members around the world since its launch in London in 2012. Hub Dot disrupts the way women network by creating a space for authentic connection, taking inspiration in the social tradition of the Italian piazza to bring storytelling back to the center of society.
At Hub Dot titles, CVs and job descriptions are replaced with colored dots as a creative way to give women the freedom to explore and start conversations with "What is your story?" Participants choose from the following colored dots:
Red for "I'm established."
Green for "I'm here to be inspired."
Blue for "I'm here to socialize."
Purple for "I want to tell you about…"
Yellow for "I have an idea, can anyone help?"
Hub Dot aims to break down preconceived labels and change the way that women network, fostering relationships that not only translate into professional development but also improve the well-being of those who join the community.