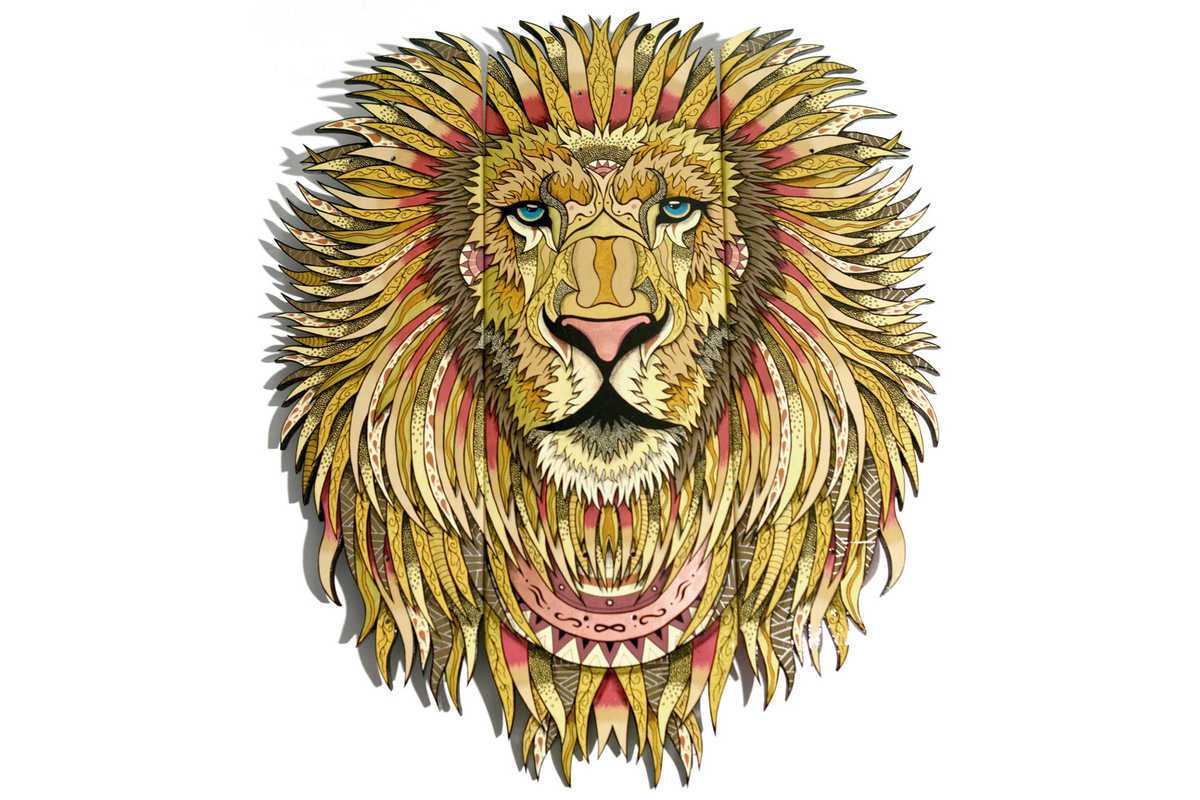 Published on February 1, 2016
Urban art has provided splashes of color to the skateboarding world since the sport began, with boarders and artists customizing not only their decks but also the parks, ramps and streets they practice on. Currently on display at Base Elements, Barcelona's urban art gallery, Ikonos is a striking collection of sculptured, painted skateboards, inspired not only by urban settings but by also by Inca, Mayan, Aztec and Egyptian cultures.
Created by French artist, photographer and and boarder Julien Deniau (aka Unavista), the pieces are a brilliant clash of ancient and modern. More than mere designs, these are works of art in their own right, with between two and five boards pushed together to provide a canvas for Deniau's colorful creations: Skull XV takes inspiration from Día de Muertos; Spiritual Aries shows a ram's head decorated with astrology signs; the truly impressive Lion Face is depicted in a glorious array of browns, yellows and golds.
February 18, 2016 – March 5, 2016