Inherent Vice
By Neil Innes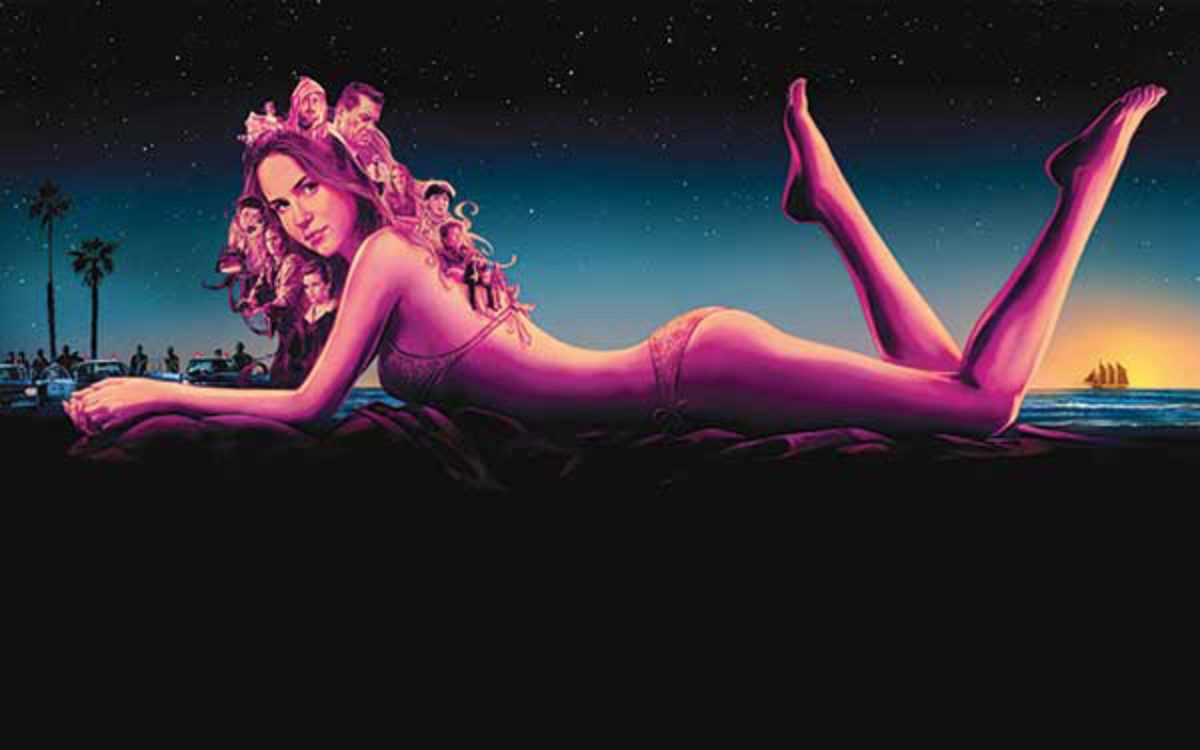 Published on March 1, 2015
This seventh feature from Paul Thomas Anderson leaves behind the brilliant grit and chill of There Will Be Blood and The Master to deliver this – the first – Thomas Pynchon adaptation. Inherent Vice is a twisting series of dead ends and alleyways for one Doc Sportello (an incredible Joaquin Phoenix), a perpetually stoned private eye sucked into a baffling case by his lost love, the mysterious Shasta Fay Hepworth (an equally great Katherine Waterston).
The film sets about delivering a series of delirious tidbits of misinformation. Endless characters with excellent names turn Doc around and around under the watchful eye of a hard-nosed narc, Bigfoot Bjornsen (Josh Brolin). We are dragged along through the haze on an homage to the sun-kissed, LA-noir of Robert Altman or Roman Polanski, with hints of the slapstick pang of the Zucker or Coen brothers.
But influences aside, Inherent Vice feels entirely the work of Pynchon and Anderson. It crackles the whole way, aching with a nostalgic melancholia for the early '70s (the music, the cars, the people) while keeping a beady eye on the unfolding labyrinthian chaos of Doc's case. Anderson never throws the period down your throat, expertly focusing the attention on the faces of the bumbling Phoenix and his cohorts, with Robert Elswit's wonderful cinematography seeing every beautiful blemish.
The immense cast are excellent, with Brolin and Phoenix hitting their laugh ratio early on. Songwriter and bona fide genius Joanna Newsom lends the film a tender voice-over which is just hippy enough to work. Nazis, bikers, dentists and even a maritime lawyer (Benicio del Toro) make Inherent Vice as barmy as you'd expect from Pynchon. And it's fantastic to see Anderson getting his giggle back, but be warned, it may draw you back for a second viewing.
(Shown in English with Spanish subtitles. The title in Spanish is Puro Vicio.)
May 22, 2015 – May 28, 2015