Intimidad Simbiótica
By Casey Wise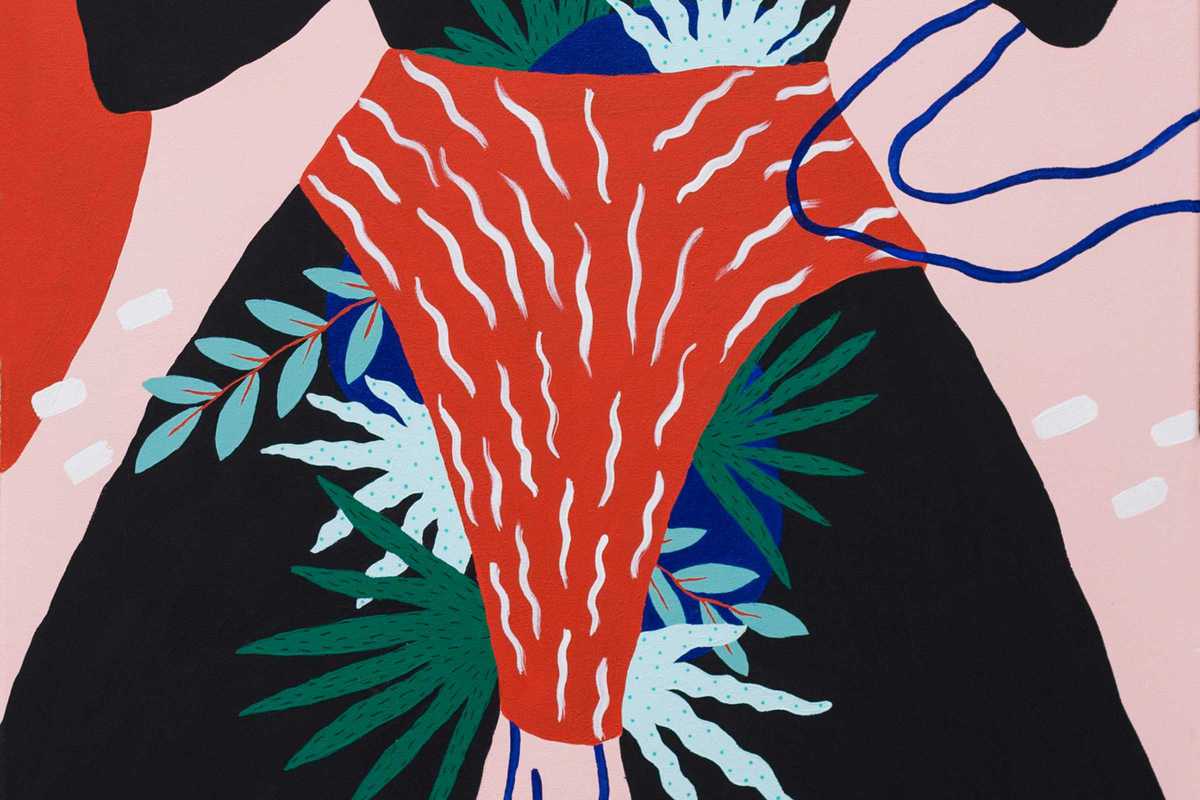 Published on July 1, 2018
The boundaries between self and other are often blurred and difficult to comprehend. Perrine Honoré's Symbiotic Intimacy is a stimulating new exhibition that asks us to challenge these beliefs and revert to a more open, innocent mindset.
French illustrator and graphic designer Honoré is renowned for her collaboration work and expressive, free-thinking exhibitions. Her newest installment focuses on the human form and the bridge between femininity and masculinity. Honoré's illustrations show the vulnerability and sensitivity we all possess, with shapes and colors becoming easier to interpret as bias and judgment fade from thought. The exhibition runs through most of July with a guided tour and body painting workshop (on July 21st) available with Honoré herself.

During these sessions, participants will become both artist and inspiration for the created piece, giving the chance for the true meaning of self to be thoroughly explored.
July 4, 2018 – July 29, 2018