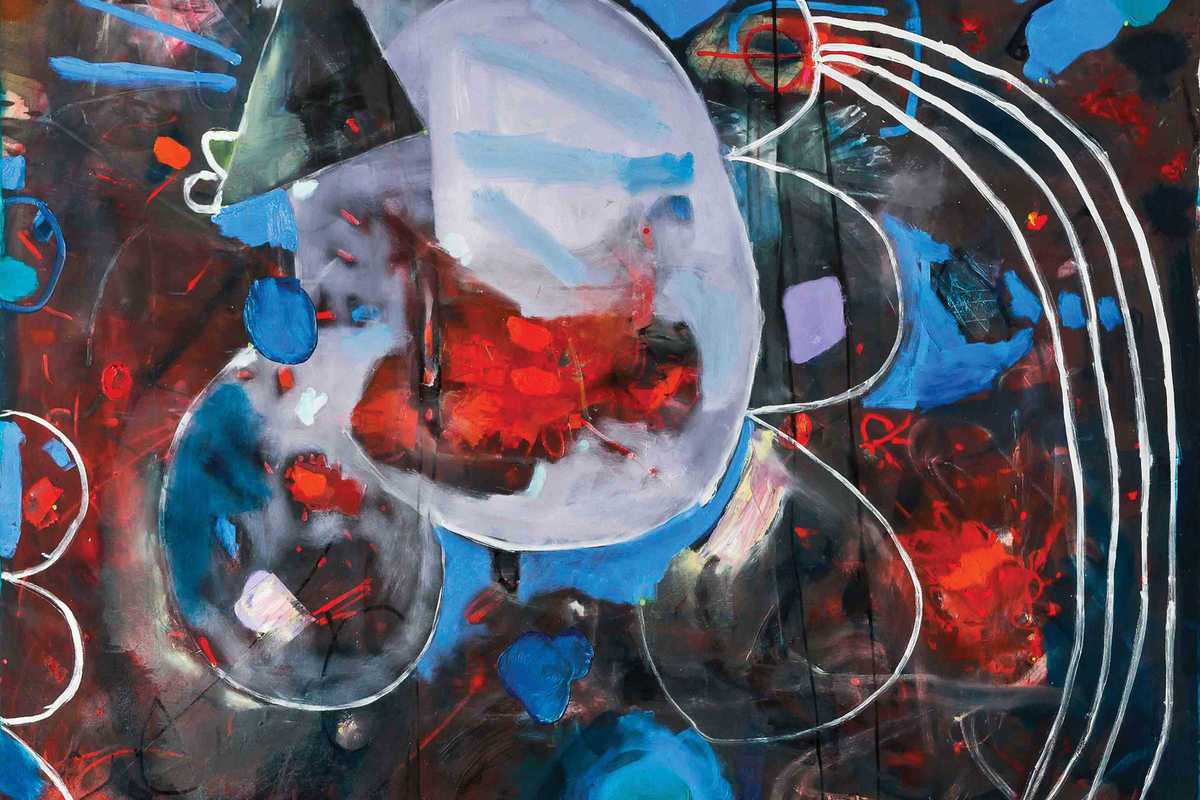 Published on March 1, 2017
Launching a weekend of St. Patrick's Day festivities, Espronceda's Iomramh exhibition showcases the work of three artists: Richard Hearns, Johnny Fitzsimons and Mark Redden. The three met when studying at the Dún Laoghaire Institute of Art, Design & Technology in Dublin, later working together in a studio residency in Roscommon, Ireland.
The time spent working and living together in this remote place laid the foundation for their future, and though each has moved to different countries since then, this exhibition sees them reunited in Barcelona to celebrate their origins and illustrate their artistic development.
All three artists work with paint, but their styles vary from the abstract to the figurative. Though they are inspired by their experiences in Ireland, they have also been exposed to influences from their travels, and each has his own story to tell, much like the mythical heroes of the old Irish Iomramh sea tales this exhibition is named after.
March 17, 2017 – March 20, 2017