Joan Gamper Trophy
By Michael Mueller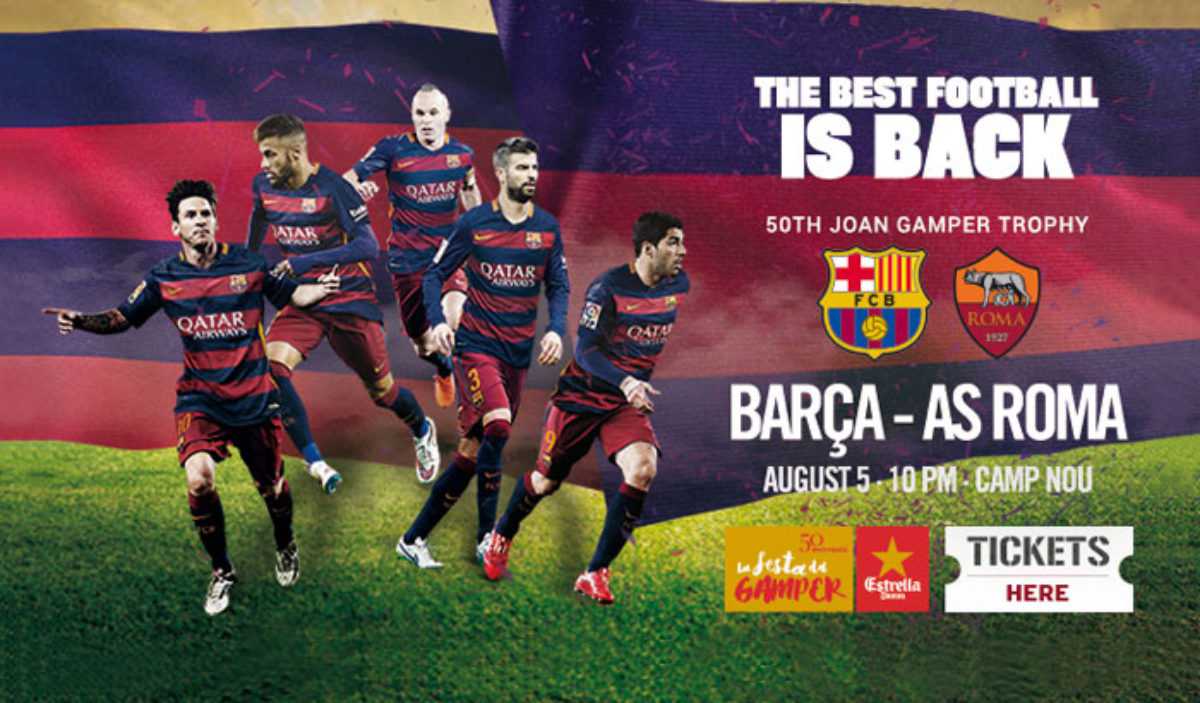 Published on July 1, 2015
What would the city be without FC Barcelona? Barça gets ready to shine here again – and the city with them – with the 50th edition of the Joan Gamper Trophy, taking place on Wednesday, August 5th. The friendly competition marks Barcelona's first game of the season at Camp Nou and heralds the arrival of the Spanish Super Cup on August 17th, the first final of the season at Camp Nou (facing Athletic Club), as well as the start of La Liga later in the month.
The competition pays homage to Hans-Max Gamper, a Swiss industrialist who, after a visit to Barcelona in 1898, fell in love with the city and made it his home – a history that's repeated with many a guiri (foreigner) since. Gamper would later learn Catalan and change his name to Joan. In 1899, he placed a small newspaper ad announcing his desire to create a football club. The rest, as they say, is history.
In 1966, FC Barcelona created the Joan Gamper Trophy honoring his role as club founder and president. Over the years Barça has triumphed in 37 out of the 49 tournaments; last year they beat Mexico's Club León 6–0. This year they face A.S. Roma, a team that will be familiar to Barcelona head coach Luis Enrique as he formerly managed the club in Rome. The occasion represents the official presentation of Luis Enrique's new team. Everyone will of course be hoping to see star players Lionel Messi, Neymar Jr. and Luis Suárez. Many Barça fans will also be eager to see Seydou Keita, a former player for FC Barcelona now on the Italian side.
Camp Nou is welcoming families with special family activities from 11am on the day of the day. Tickets can be purchased online as well as at Camp Nou Tickets Offices, official FCBotiga shops and Barcelona Tourist Information Points.
It should be an exciting start to the 2015/16 season and, judging by history, an almost certain victory for Barça at home.
Camp Nou
C/ Arístides Maillol, 12
Barcelona