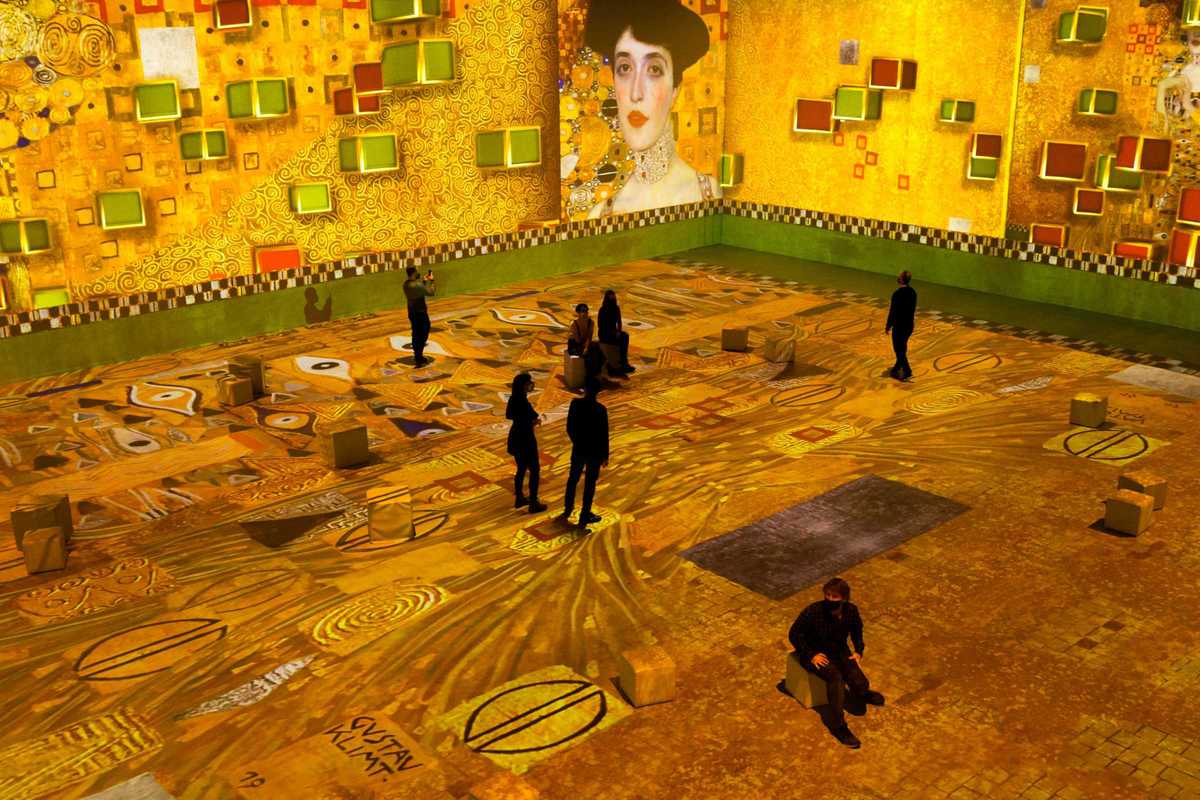 Published on May 1, 2021
"Immersive" is one of the buzzwords of today. Immersive learning, immersive listening, immersive holidays; it's all about immersing ourselves in an experience to get the most out of it. This has become particularly popular in the art world with the introduction of immersive digital exhibitions, which have allowed us to look at the work of famous artists with fresh eyes and connect in a more involved way. With the best will in the world, traditional exhibition cans sometimes be a little dry, but this new alternative throws us into an ever-changing world of light, color and sound. Perhaps it would be better to think of them more as shows than exhibitions.

Van Gogh and Monet are among the artists whose work has been presently digitally, and the latest addition is the Austrian symbolist painter Gustav Klimt, best known for his vibrantly colored and instantly recognizable paintings like The Kiss. Klimt: The Immersive Experience is exactly as it sounds: a digital presentation of his work that allows the viewer to enter his world and experience the evolution of his art, as well as get a sense of the freedom and exciting times in Vienna through which he lived.
The exhibition takes place in the warehouse-style IDEAL Centre d'Arts Digitals in Poblenou, where the latest digital technology has been utilized, including large-format screens across more than 1,000 square meters, 360-degree projections and virtual reality tools. It promises to be nothing short of spectacular. If there's one artist whose work demands to be seen as brightly and intensely as possible, it must surely be Gustav Klimt.
April 16, 2021 – August 30, 2021
IDEAL
C/ Dr. Trueta, 196
Barcelona