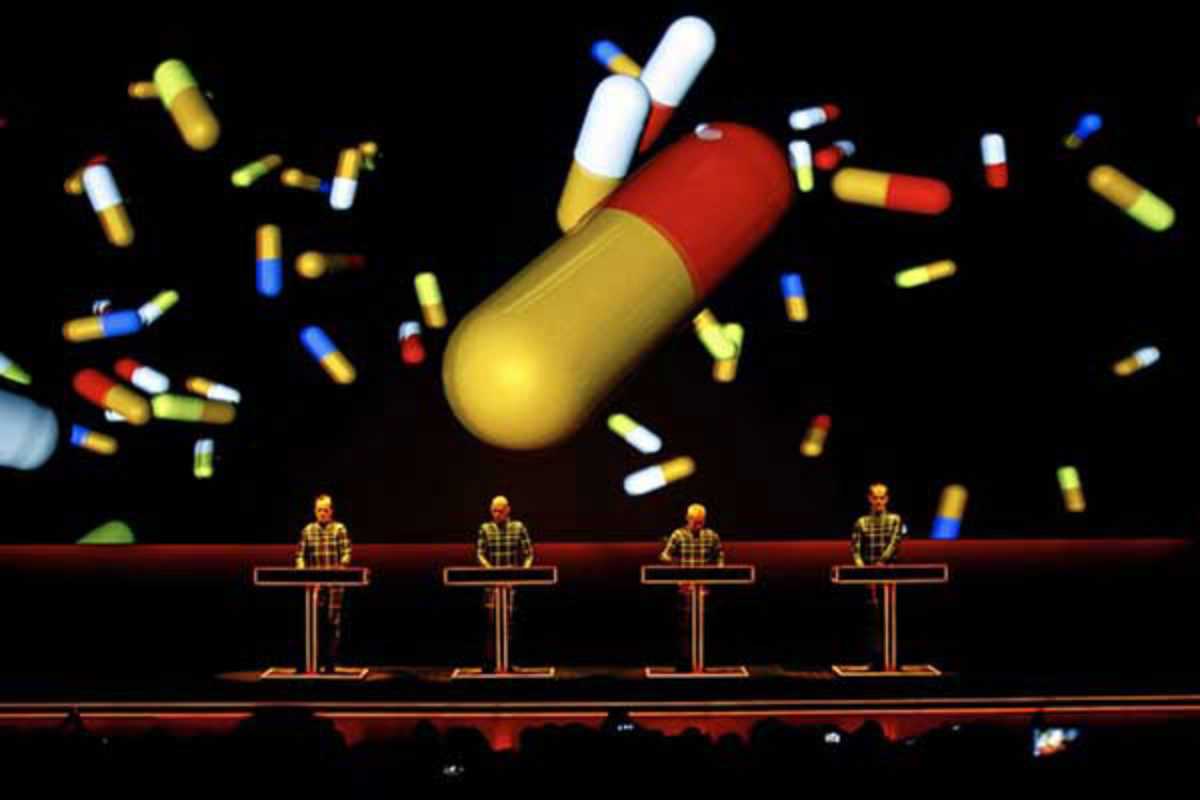 Published on April 1, 2015
It's difficult to recall any period throughout the last forty-five years during which the German electronic artists Kraftwerk have not been active, quietly influencing new generations of musicians and producers.
In the early '70s, they were the property of earnest young men with long hair and greatcoats, listening to Autobahn and Radio-Activity alongside other Krautrock pioneers like Can and Neu! In the post-punk years, they were a huge inspiration to British electronic pioneers The Human League, Depeche Mode, Soft Cell and others while simultaneously being discovered by Afrika Bambaataa in New York and used as the foundation for the whole electro hip-hop movement.
Entire genres of electronic dance music as we know it today would never have existed without Kraftwerk. Their influence on Chicago and Detroit acid-house producers Juan Atkins, Kevin Saunderson and Derrick May in the late '80s is well documented. The use of drum machines to provide driving beats, synthesizers, electronic percussion and distorted vocals is everywhere in music today, but Kraftwerk have been the pioneers for over four decades.
Despite the indisputable pop hooks of some of their greatest tracks "The Model," "Pocket Calculator" and "The Robots," Kraftwerk are notoriously secretive and publicity shy, far removed from the industry around them. The band have created all manner of performances, aimed to reduce their human presence to a minimum – at one point they even had automated robots taking up their roles on stage.
In keeping with their reputation for pushing forward experimental technology, Kraftwerk's live shows over the last few years have incorporated groundbreaking 3D projection techniques. These were last demonstrated in Barcelona, with their epic performance at Sónar in 2013. The placing of their latest presentation of music and visuals, within the baroque magnificence of the Gran Teatre del Liceu, is going to be something well worth witnessing.
Gran Teatre del Liceu
La Rambla, 51-59
Barcelona