La Llum de Sant Pau
By Ryan Osborne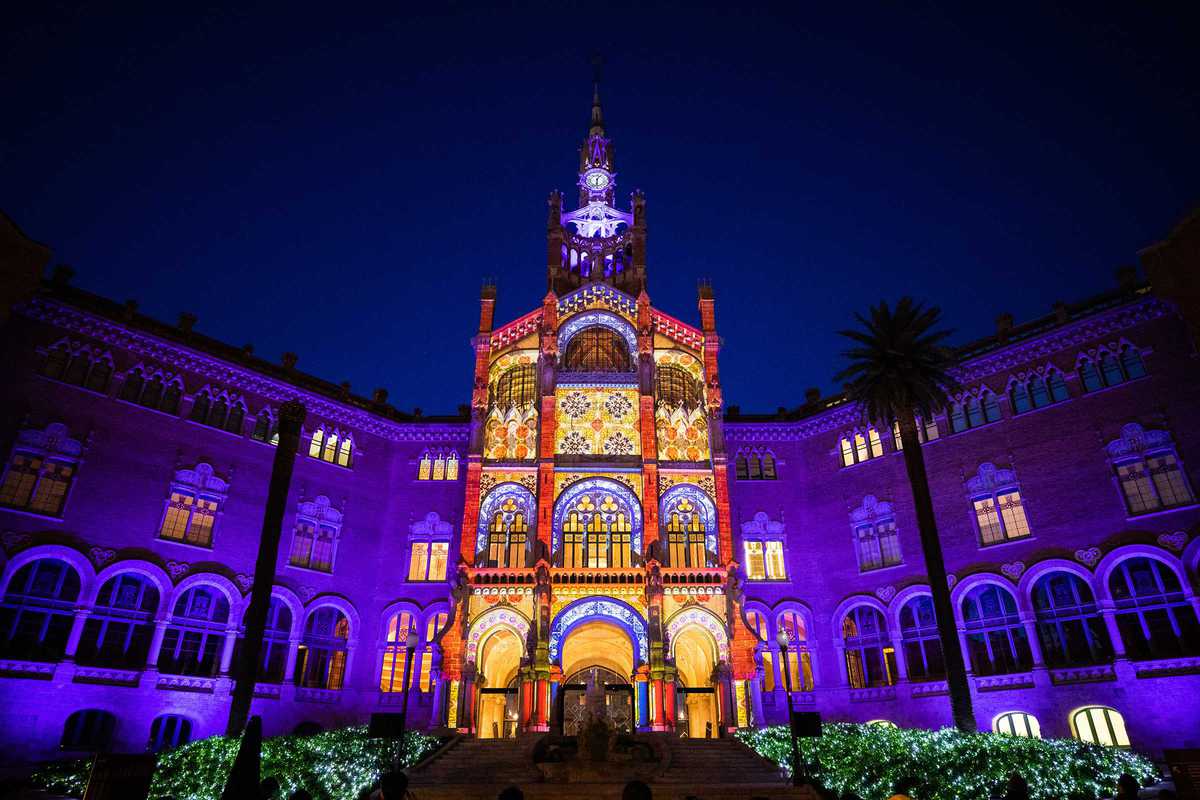 Published on December 1, 2019
A breathtaking blend of light, color and music, La Llum de Sant Pau (St. Paul's Light) is an annual celebration to welcome the winter solstice and provide a little bit of magic over the Christmas holidays in Barcelona.

Set against the façade of the historic Hospital de la Santa Creu i Sant Pau, a masterpiece of Modernist architecture, the dazzling display of shifting light and harmonic sound takes nature as its inspiration, as did the originators of the Modernist movement. One of these originators, legendary Catalan architect Lluís Domènech i Montaner, designed the building – his masterwork – which is now a UNESCO World Heritage site.

La Llum de Sant Pau pays tribute to his genius, taking his curvilinear, ornamental style, intended to reflect the Catalan character, and bringing it to life in spectacular fashion. It's a spellbinding show for all ages and the perfect way to spend a winter evening in Barcelona.
December 21, 2019 – January 6, 2020
Sant Pau Recinte Modernista
C/ Sant Antoni Maria Claret 167
Barcelona