Llum 2023
By Charlotte Stace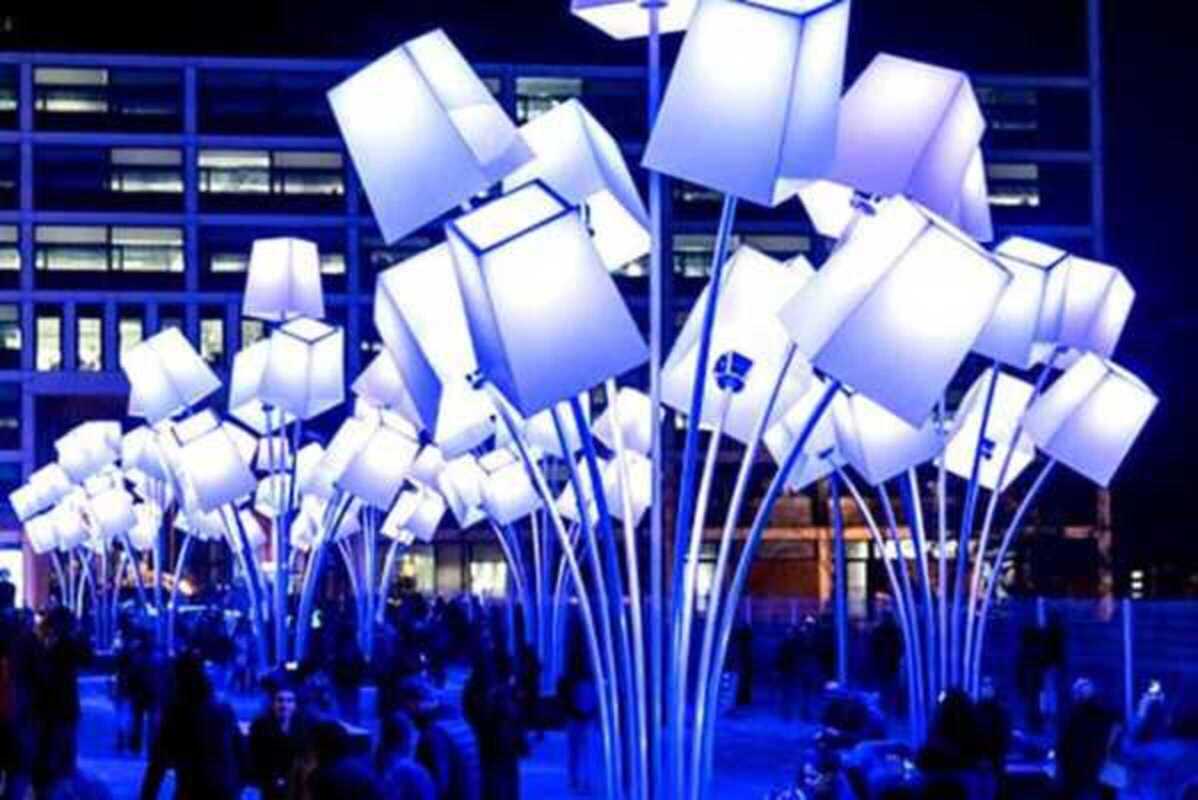 Published on January 1, 2023
Llum BCN 2023 will brighten up the streets of Barcelona once again this February 3rd to 5th, with Poblenou serving as the epicentre. If you didn't already know, Barcelona's Llum festival is the city's arts festival devoted entirely to light.
One of the most important events on Barcelona's cultural calendar, it will once more bring thousands of the city's residents together in the streets and squares of the Poblenou neighbourhood.Each year, Llum BCN features the works of creators in a range of fields, from contemporary art to design and architecture, and from technology to design and lighting.
This year's highlights will focus on energy-self-sufficient post-carbon urban icons, such as Another Moon from the Korean collective Kimchi and Chips. As well, Abel Korinsky and Orhan "aib" Kavrakoglu will present Call Out, a giant light matrix that traces the orbits of satellites, and Thijs Biersteker who has created an interactive kinetic sculpture powered by wind power called We Harvest Wind.
February 3, 2023 – February 5, 2023