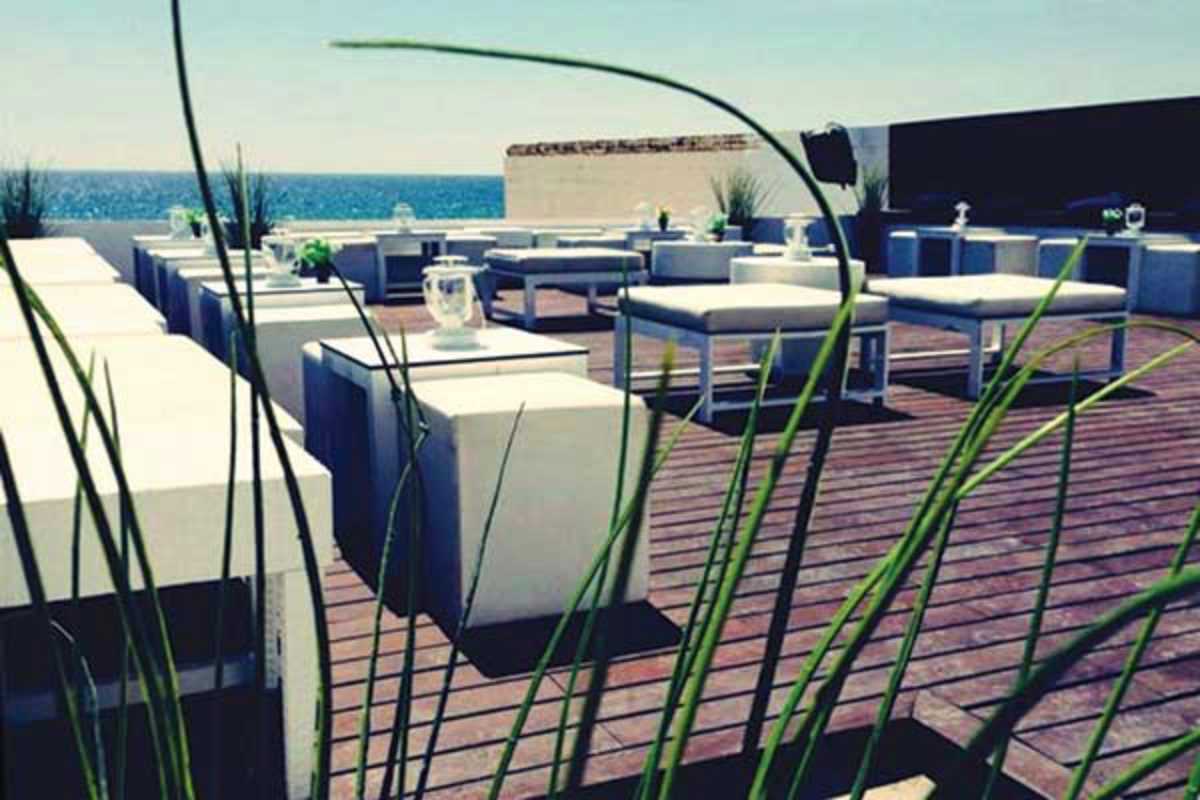 Published on July 1, 2015
For Barcelona residents, the suggestion you'd like to take a trip over to Badalona for food, drinks and music used to be met with a raised eyebrow. Things have changed: a program of regener­ation has made the beachfront of Badalona a pleasant place, and the water is a lot cleaner than some of Barcelona city beaches.
Two years ago a collective of talents came together to present a new lifestyle concept: Mala Vida a restaurant and day club at the terrace of the blue-and-white Donzella Beach Club, a classic '70s Mediterranean chiringuito. Mala Vida have established a unique Spanish-Basque menu featuring excellent paella and barbecue complemented by cocktails and vermouth.
Over the weekends, the central staircase becomes a makeshift stage where DJs provide a rich soundtrack for dining and lounging. On Sunday, July 12th from 5pm to 8pm, DJs Roger C and Millie will joined by percussionist Jorge da Beat and spinning a mix of funk, soul, jazz, Latin, Afrobeat, reggae and more. As they say "Mala Vida is a good life!"
Donzella Beach Club
Passeig Marítim de Badalona
Badalona