Meet the Brewer: Other Half Brewing
By Michael Mueller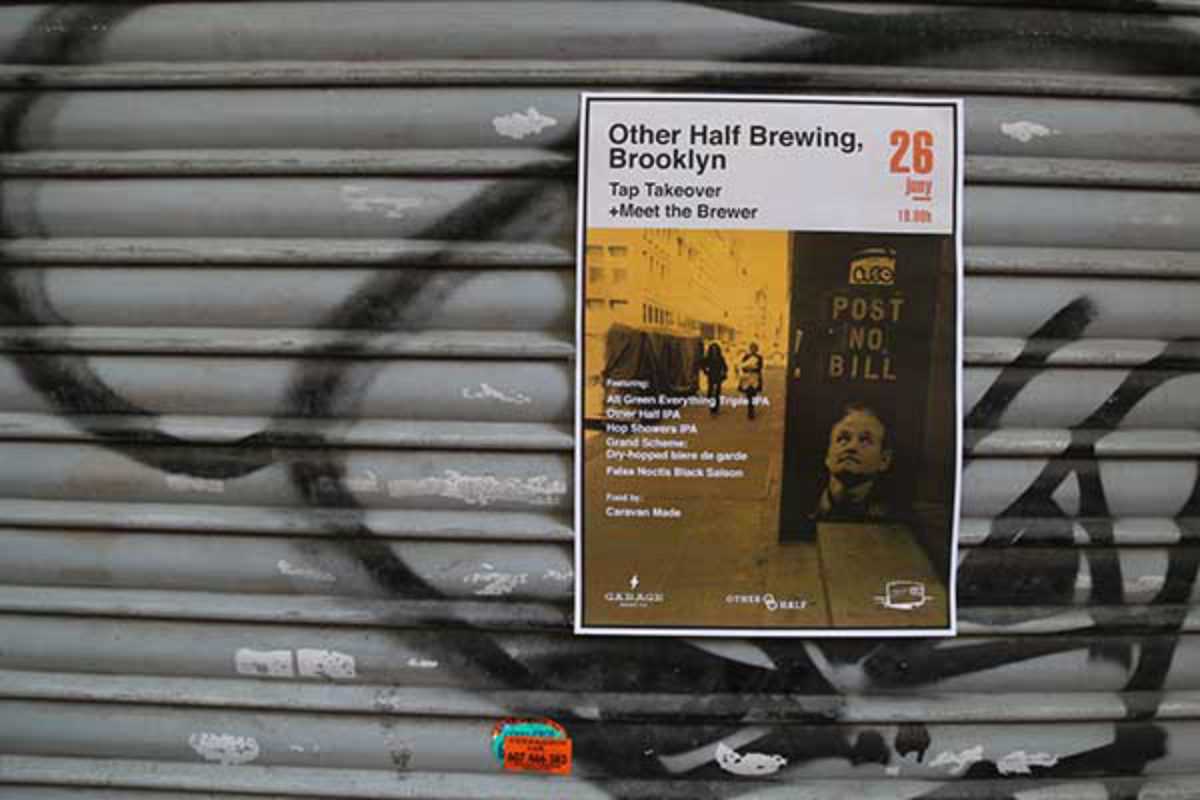 Published on June 1, 2015
Craft brewery Garage Beer Co. is the place to be on Friday, June 26th as they welcome legendary Brooklyn brewers Other Half Brewing, their master brewer Garrett Oliver and team. (I wonder how much arm twisting it took to get them to come to Barcelona in June?)
This will be the first time Other Half's beers have been served on tap in Europe. Among the selection will be their All Green Everything Triple IPA as well as the Hope Showers IPA, rated 99 and 98, respectively, on international beer bible RateBeer.
Beer evidently has the starring role here but no less interesting will be a live art performance by street stencil artist Balu and beats by DJ NotFromSweden. Rounding out the offering will be sandwiches by Peruvian food truck proprietors Warike.
Grande!
June 26, 2015 – June 27, 2015
Garage Beer Co.
C/ Consell de Cent, 261
Barcelona