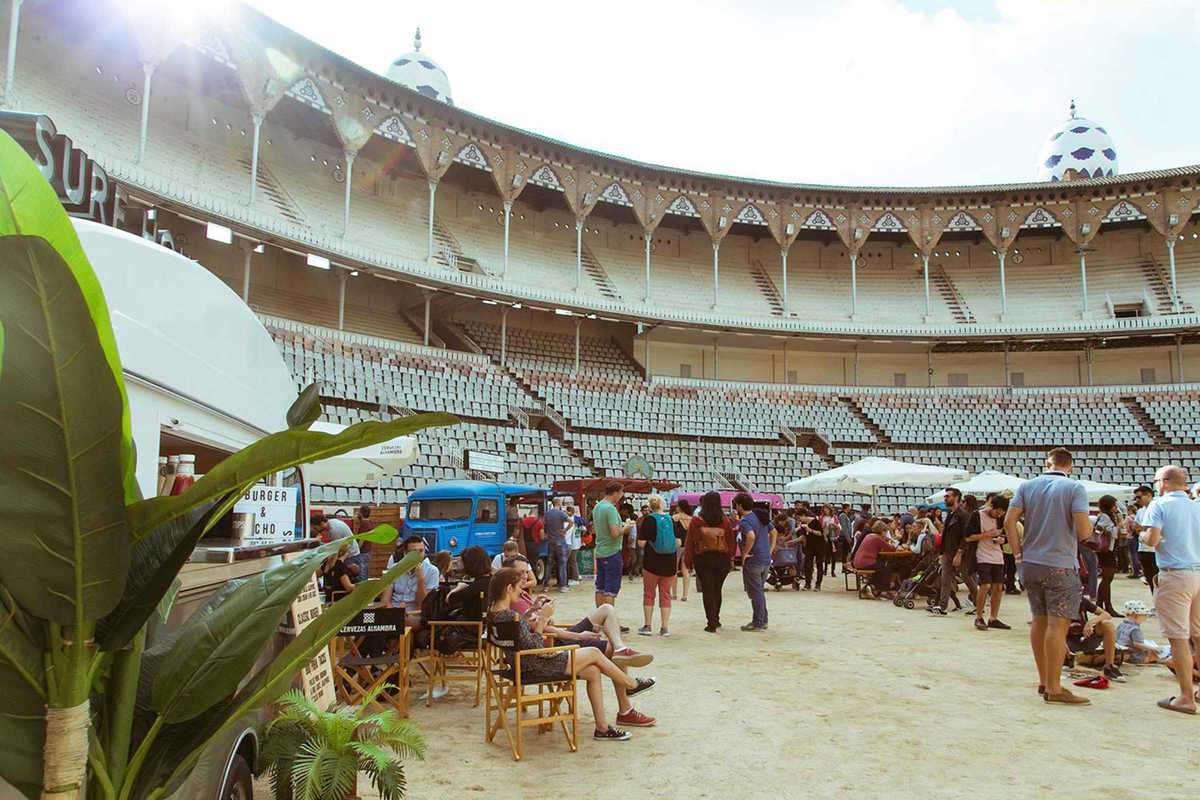 Published on October 1, 2019
Inaugurated in 1914, La Monumental was Catalunya's last bullfighting arena in operation. Thankfully bullfighting was banned in Catalunya years ago, and while Spain's courts overturned the ban in 2016 we doubt we'll see the barbaric "sport" practiced here again.
Today the emblematic space houses a bullfighting museum and also plays host to events such as Monumental Club, a festival of live music and DJs accompanied by an array of food trucks – this edition with in collaboration with Eat Street. There'll be kids activities too thanks to Koala Art for Kids from 12:30pm to 4:30pm.
(Live music: Hidrogenesse, Urfabrique, Fredrik Carlquist Quartet, DJ Pegatas, Mëther & Zacker, DJ Pepe)
La Monumental
Plaça Monumental
Barcelona