Monumental Club
By Ryan Osborne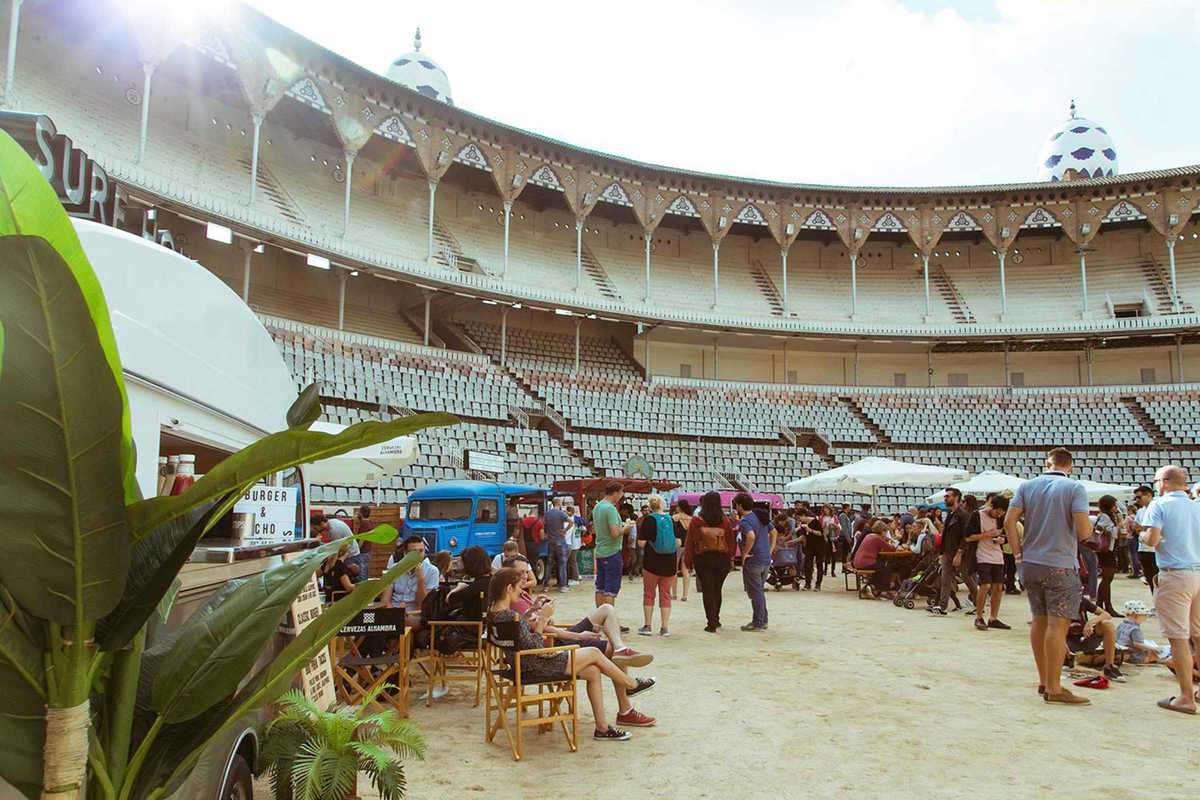 Published on July 1, 2020
Monumental is back! With ten dates – every Friday and Saturday this month – a selection of talented musicians across a range of genres and a whole host of the city's best DJs spinning some sublime sounds, this is a party to set the standard for the summer.
Set in the spectacular surroundings of La Monumental, a former bullring with an iconic blend of Moorish and Byzantine architecture, the season begins with electronic duo fabrique, who's off kilter cocktail of funk, pop, disco and dirty electronica is a tailor made to jolt start a party into life. The following day sees Bianca Steck – a local folk musician and one of the most singular talents in Barcelona – bring her intimate blend of soul, folk and jazz. Top Barcelona restaurant Casa Xica are on hand to provide gourmet street food – traditional Catalan cuisine with an Asian twist.
The events are at reduced capacity, so stake your place early. Tickets are €10 each, purchased through a table reservation system. See their website for the event's COVID-19 safety guidelines.
Given renewed COVID-19 health restrictions, Monumental Club have cancelled their events from July 31st onward.
July 4, 2020 – July 26, 2020
La Monumental
Plaça Monumental
Barcelona