Moroccan Film Festival
By Kate Busby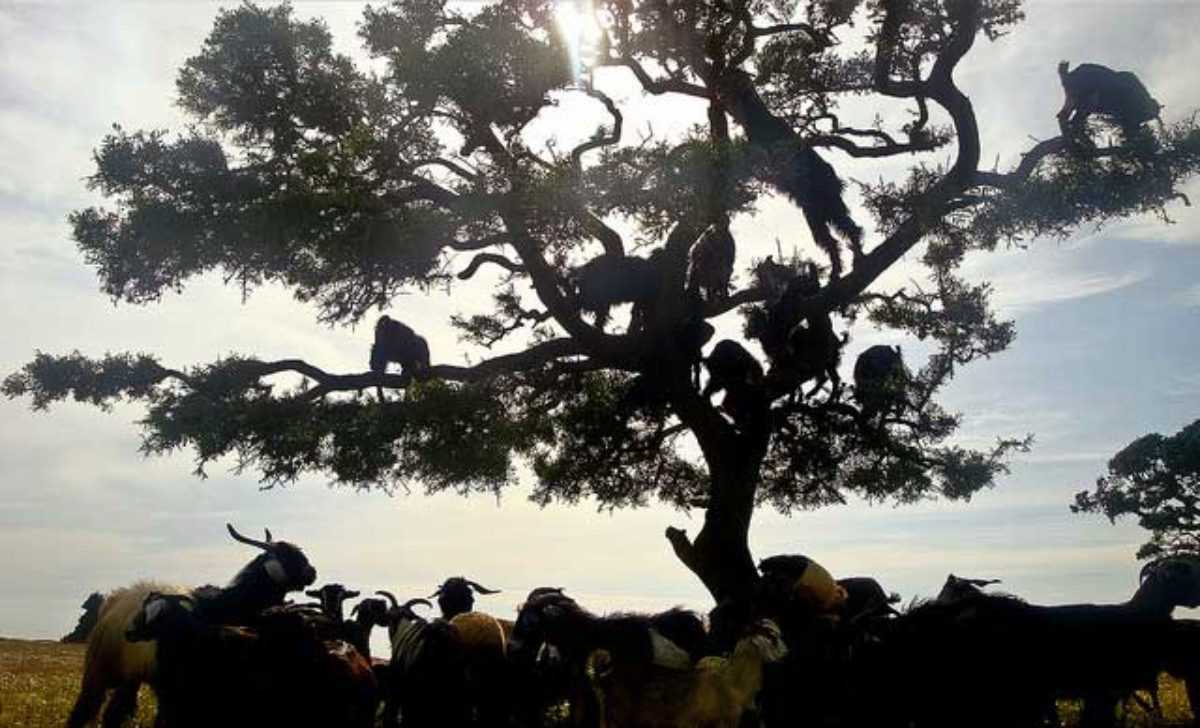 Published on January 1, 2015
The hardness of desert stones interspersed with astonishing moments of beauty: this rule-of-thumb will take you far enough to understand something of the soul of Moroccan cinema.
From 13th to 23rd of this month, the Filmoteca de Catalunya is showcasing the work of Morocco's new filmmaking generation in their commitment to provide a high-quality alternative to mainstream movie programming. I joined the first-leg of the festival to see whether the films on offer would live up to the hype. I was far from disappointed.
On the opening night, Les Yeux Secs (Dry Eyes, 2003) by Tangier-born director Narjiss Nejjar told the story of a bus driver who follows a retired prostitute into a crumbling village to find that is had been overrun by her tyrant daughter. The film returns again and again to image of hundreds of sticks bearing blood-red cloths that have been stuck into a hill, one for each village girl who has been initiated into the sex trade. Aside from lush visuals and the escalating battle of wills between the bus driver and the steely-eyed daughter, the film offers a stark portrayal of lion-hearted women living, and surviving, on the brink of poverty.
The second night of the festival flipped the switch and brought the viewer an urban tale from Norwegian-Moroccan director Nour-Eddine Lakhmari. For just under two hours, Zéro (2012) swallowed the viewer into the Casablanca criminal underworld, with the title character – a loveable but troubled cop – as a guide. The program's diversity became transparent by the third night, with a screening of Nabil Ayouch's unapologetic documentary about Palestine refugees living in Lebanon following the Arab-Israeli War of 1948, entitled Mi Tierra (2011).
Given the recent Charlie Hebdo attacks in Paris that have set tongues wagging about freedom of speech and triggering a general feeling of suspicion towards peoples of North African origin living in Europe, the Filmoteca's programming could not be better timed. If there is anything to learn from the remarkable and meticulous quality of Moroccan's new-wave cinema is that here is a country that places a high value on culture and the visual image. There is no censorship here or suggestion of repression. What we have is a flourishing pool of artists committed to both strongly critiquing as well as exploring national identity.
The words of director Mohammaed Abed Bensouda say it all: "At the present time, Moroccan directors are operating like Italian neo-realists: we don't think about what society will think about us when making our films. When we started we used a soft touch to address certain issues – not any more."
January 13, 2015 – January 23, 2015
Filmoteca de Catalunya
C/ Plaça Salvador Seguí, 1-9
Barcelona