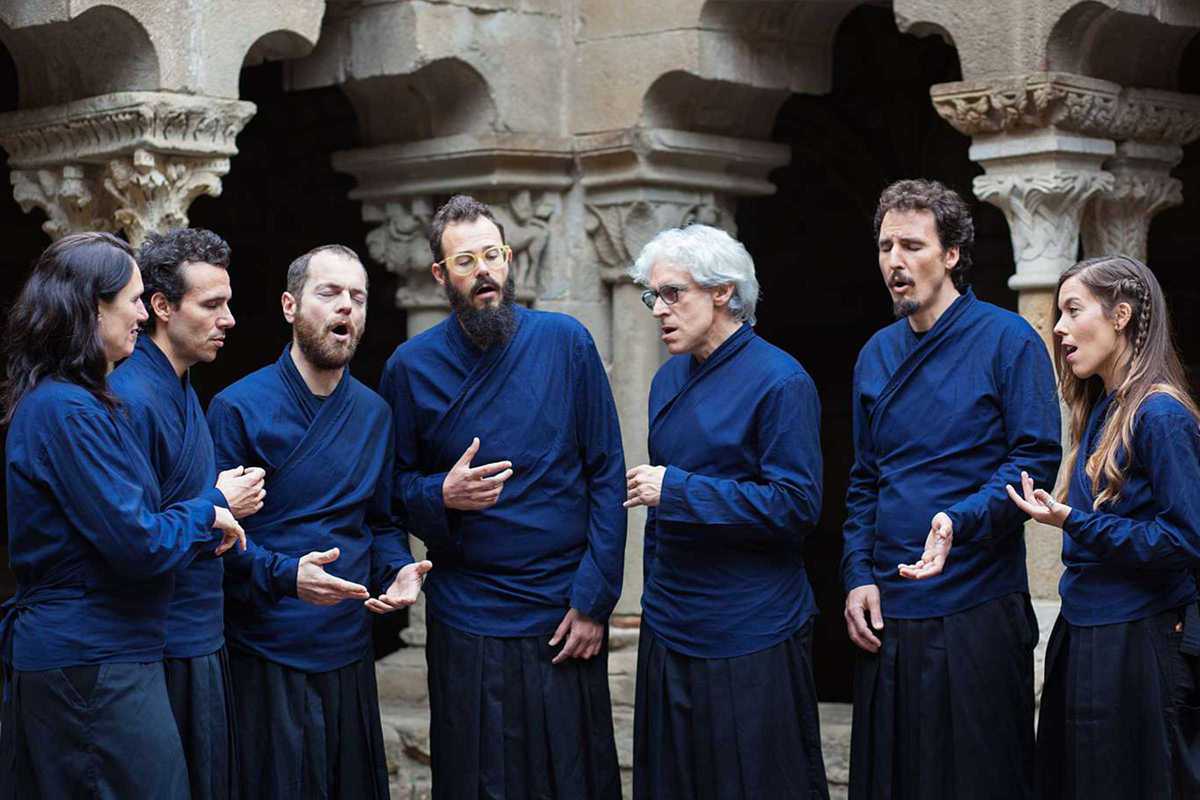 Published on September 1, 2020
Choral chamber group MuOM comes to Barcelona this weekend! The group combines its musical knowledge to produce beautiful harmonies and a magical experience for listeners. Adapting the ancestral techniques of voices from Central Asia with sounds reminiscent of the Byzantine polyphonies or the minimalism of Arvo Pärt, they create a truly unique sound with original compositions.
Over 12 years MuOM have performed more than 100 concerts, released three albums and taken part in many festivals. Their concerts are praised for their ability to immerse the audience in distinctive sounds and use visual elements, such as lighting and projections, to create a transformative, unforgettable and profound experience.
Now, this Saturday, September 26th, the group will perform their music live at Parròquia de Sant Pacià, located in the Sant Andreu district. Due to social distancing, this concert's capacity will be limited to 100 tickets which can be purchased here.
Parròquia de Sant Pacià
C/ Monges, 27–33
Barcelona