Naguisa Opening Market
By Poppy Beale-Collins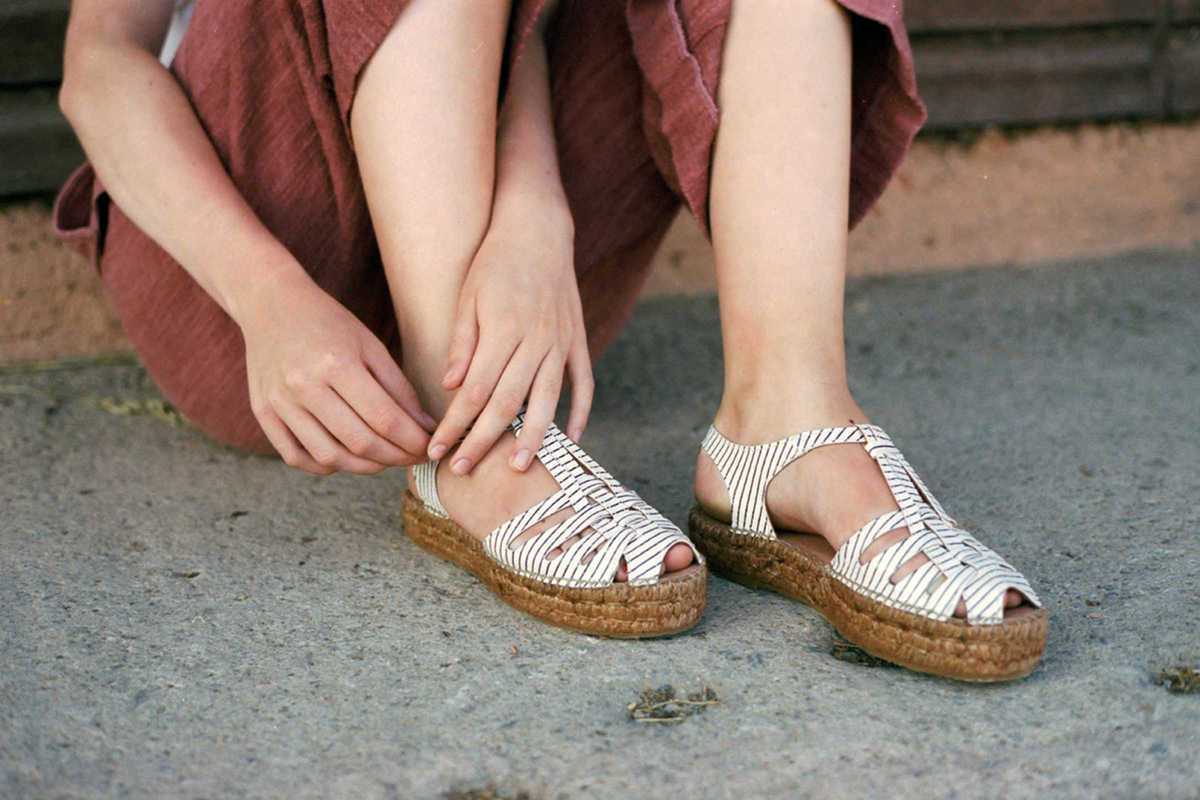 Published on July 1, 2016
Contemporary design always seems the freshest when the originality of the maker's own story is anchored by some technical thread back to the past; the curve of a chair, the cut of a coat, or the sole of a shoe. Barcelona footwear label Naguisa uses the ancestral Spanish espadrille and all of its folklore as a departure point for its own crisply dapper look.
An appealing hook between the pastoral roots of Spain – the outlines of its disparate landscapes, its heritage of craftsmanship – and international design nowness runs through the Naguisa brand. Pablo Izquierdo and Claudia Pérez Polo cofounded the label in 2012 and set up their workshop in a converted farm just outside the city. Respectively an architect and product designer by trade, the pair, with the help of some rigorous training in Catalan espadrille artisanship, bring a dimensional, conceptual element rarely found in shoe design, let alone the classic rope jute sole.
Storytelling drives the Naguisa message: Izquierdo and Pérez Polo believe in customers who "know the who, what, where and how of the production and crafting processes; our objective is to export our trademark Made in Spain stamp." Naguisa's rich earthy palettes, organic imagery and sturdy ancient materials are sculpted and smoothed to reconstruct emerging shoe trends such as lace-up brogues, thick heels, cut-outs and flatforms – proving again that, in the right hands, from tradition grows innovation.
Join them on July 23rd as they inaugurate their new studio in Sant Just Desvern with a market featuring discounts on their new collection Siloli (inspired in the Bolivian desert) as well as food and drink.
Naguisa Studio
C/ Cadenes 6, local 3
Sant Just Desvern