Nativity Scene at Plaça Sant Jaume
By Charlotte Stace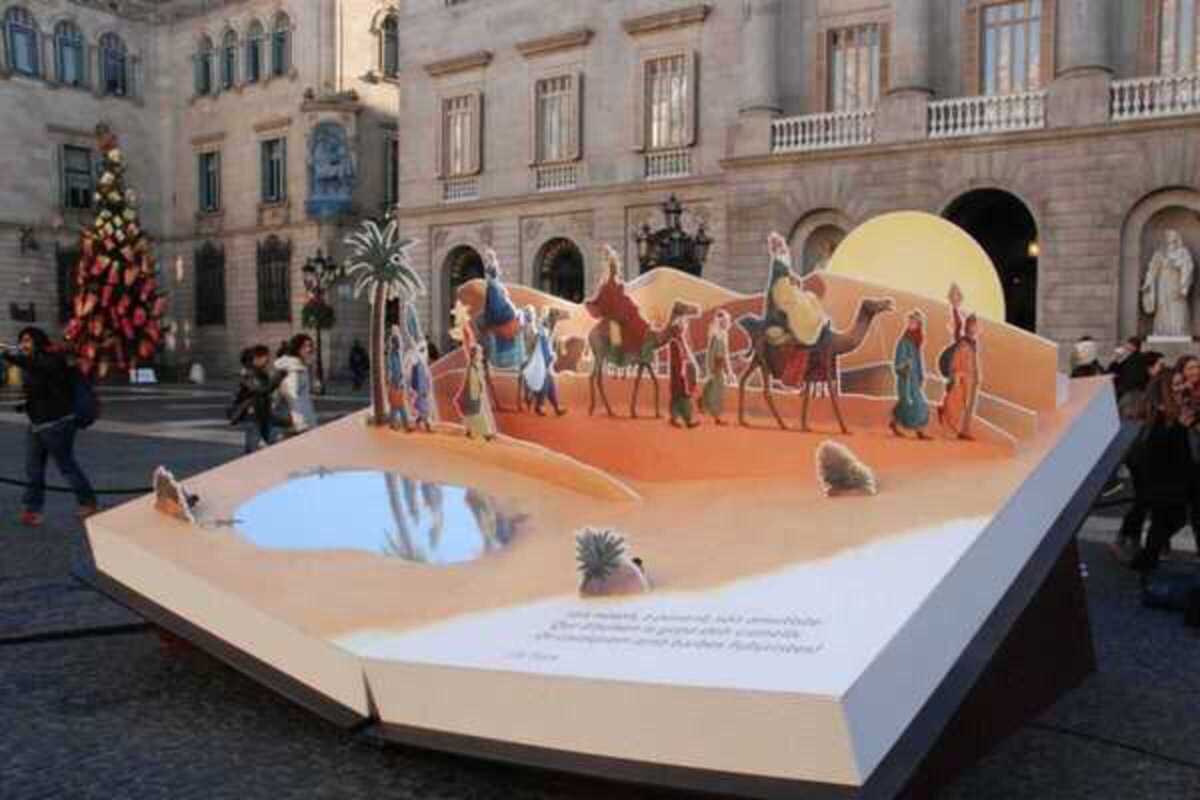 Published on December 1, 2022
Every December a giant Nativity scene or "Pesebre" is installed in Plaça Sant Jaume. Coinciding with the opening of many of the city's Christmas markets and fairs, this nativity scene is loved by locals and tourists alike.
The most interesting thing about this nativity scene is that it is nearly always controversial - the design changes each year and never fails to surprise! While traditional characters, like the three kings are represented, other characters are shown with a modern twist. And of course, in true Catalan style, there is also a child feeding a Caga Tió on a balcony and a Caganer sat on a rooftop toilet!
This large-scale nativity scene is completely free to visit and will be open across the Christmas period until January 6th for the King's Day. Make sure to check it out!