New Order Decades
By Michael Mueller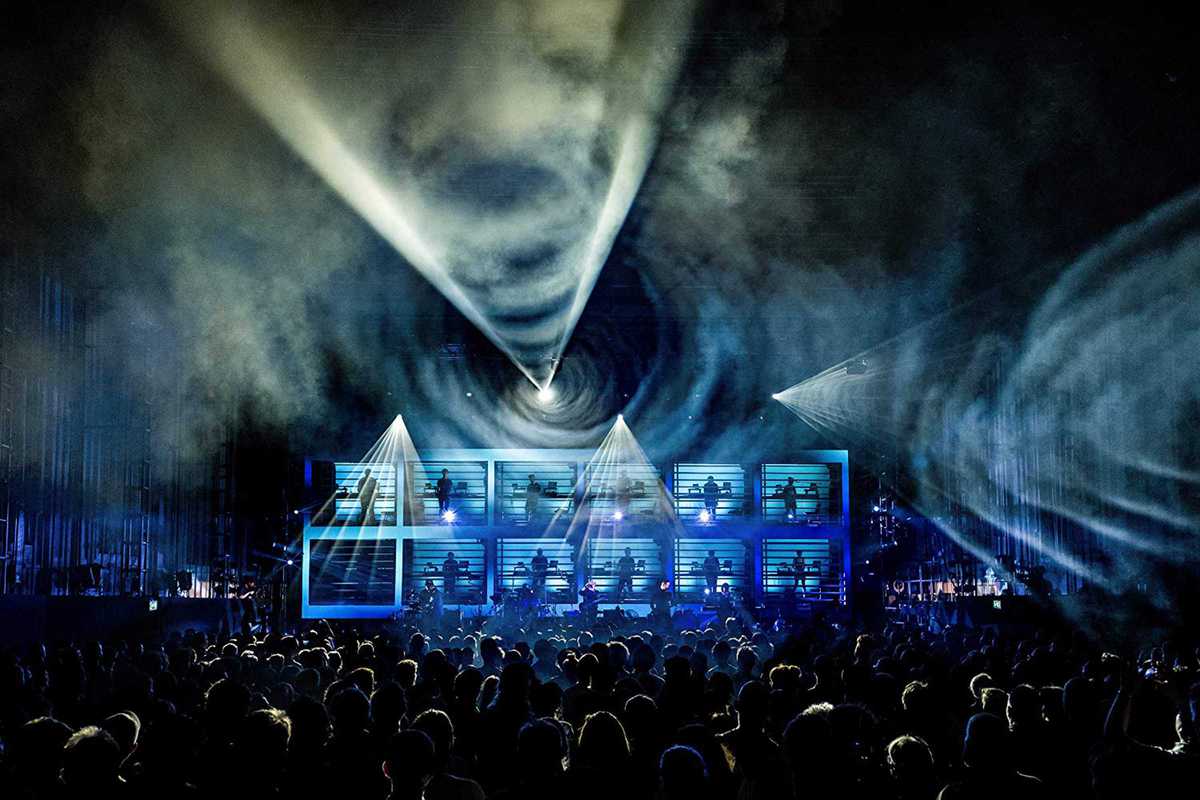 Published on July 1, 2019
Barcelona's In-Edit documentary film festival takes place at the end of October, but this summers heads to Poble Espanyol to treat us with two special open air screenings.
First up is New Order Decades, a concert documentary following the preparation and performance of New Order's live album So It Goes at the Manchester International Festival in 2017. For the show, New Order dug deep into their extensive back catalog as well as paid tribute to Joy Division, all accompanied by a 12-piece synthesizer orchestra from the Royal Northern College of Music with visuals by conceptual artist Liam Gillick. New Order later restaged the acclaimed performance at shows in Turin and Vienna.
For those unfamiliar with the band, the film will serve as an introduction to New Order's 40-year career; for fans it will be a chance to see material not performed live since the '80s – and remember Manchester's vibrant dance music scene. In-edit's second session takes place in August with a screening of John & Yoko: Above Us Only Sky.
(Shown in English with Spanish subtitles.)
Poble Espanyol
Av. Francesc Ferrer i Guardia, 13
Barcelona