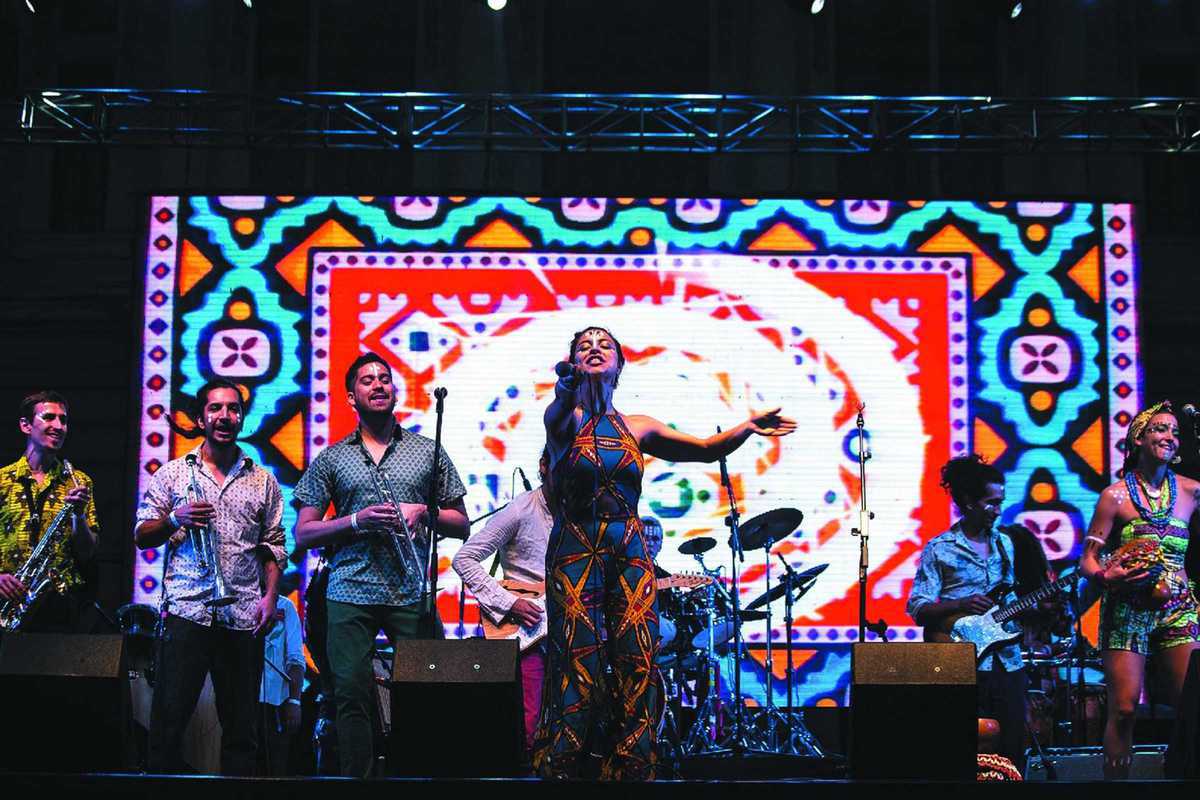 Published on August 1, 2017
Since the death in 1997 of the legendary Fela Kuti, his influence has become a worldwide phenomenon, with Afrobeat bands popping up in every country on every continent.
The extraordinary Newen Afrobeat were the first band of this style to appear in Chile. Their self-titled debut album appeared in 2013 and they have since gone on to become a live favorite around the world, with concerts in the US, France, Brazil and Nigeria at Felabration in 2015. The band have been joined onstage by two of Fela's sons, Femi and Seun, as well as his drummer Tony Allen. The next release from the band is an EP, Newen Plays Fela, with covers of three of the great man's classics.
Newen Afrobeat consists of fifteen musicians: horn players, percussionists, singers and keyboards along with the basic guitar, bass and drums, so it might get a little bit tight onstage at Marula. This is guaranteed to be a great high-energy show – if you're a fan of Fela and the Afrobeat sound you can't afford to miss it.
Also on the bill for the night is the much-acclaimed Munich DJ, Tobias Kirmayer from Tramp Records, famed for their catalog of heavy duty funk and soul releases.