Nou Barris Meets New Orleans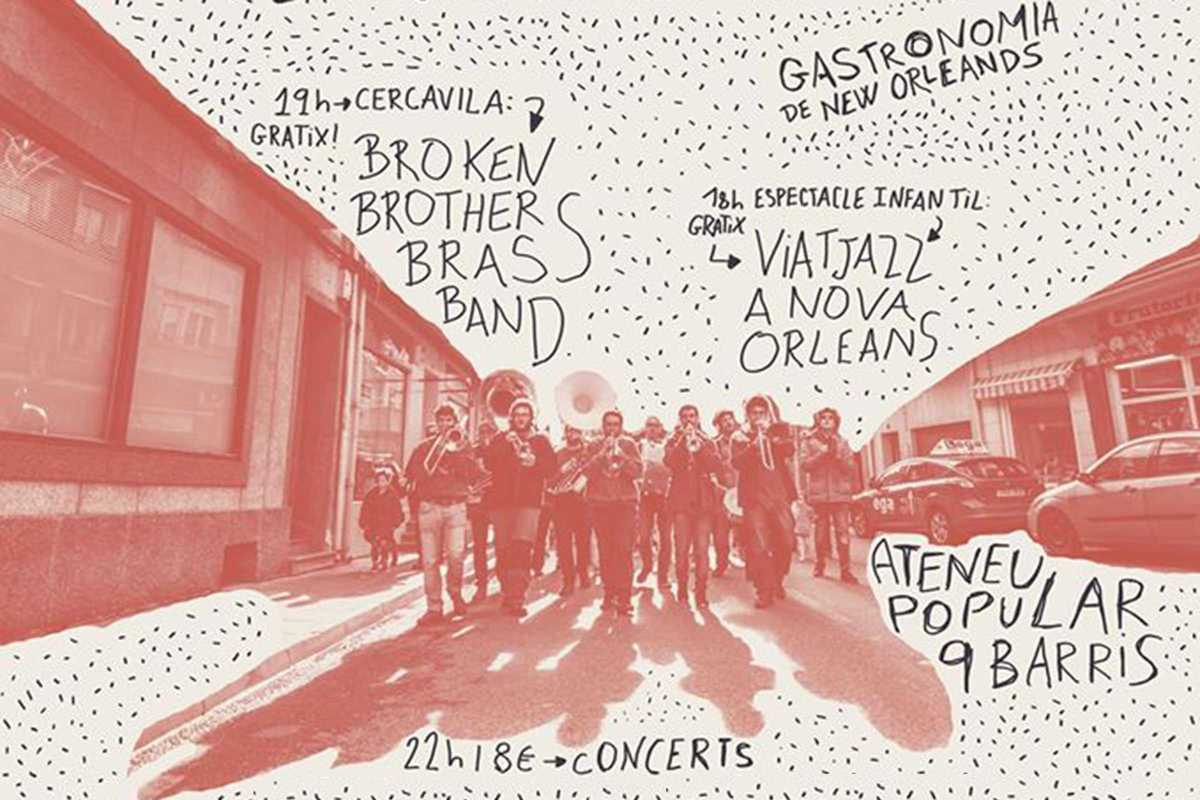 Published on November 1, 2019
The Nou Barris neighborhood brings us this celebration of the diverse and vibrant culture of New Orleans. This city in the US South was the birthplace of jazz and a vital center for the development of African-American music in general. The roots of jazz stretch back to at least the beginning of the 19th century with the music of African-American slaves. The musical tradition continues to this day, and New Orleans has been home to some of the genre's greatest musicians.
Nou Barris pays musical tribute to this great heritage and city with which it shares in a diversity of races and cultures, as well as need to use public spaces to bring the neighborhood together in the face of challenges like gentrification and real estate speculation. In this spirit, Nou Barris has programmed an exciting evening of activities for all ages, including family activities, a parade and series of concerts.
6pm – Family Show: Viatjazz in New Orleans Company Roger Canals (free)
Viatjazz in New Orleans combines jazz and urban art, aiming to transport the audience to the streets of New Orleans. Support for the show comes from La Roda Foundation.
7pm – Broken Brothers Brass Band Parade (free)
Departing from Ateneu Popular 9 Barris.
8:30 pm – Dinner at l'Ateneu bar
Enjoy a special menu inspired by New Orleans cuisine.
10pm – Concerts (€8)
The Steam Rollers (Barcelona) – Their repertoire takes inspiration in the modern brass bands of New Orleans as well as Lester Bowie's Brass Fantasy. Their sound encompasses Hard Bop, Blue Note from the 60's, New Orleans funk, rhythm 'n' blues and boogaloo.
Broken Brothers (Pamplona) – Their music takes flight from the urban, festive sounds of contemporary brass bands from New Orleans. Funk, gospel and modern Jazz infuse their energetic interpretations, with collective improvisation as a central feature.
Second Line DJs (Burriana) – DJ GraNola and Black Chancho feature African American music from traditional to contemporary, blending hip hop, jazz, funk, soul and Latin soul. The two artists are founding directors of the Maig Di Gras festival in Burriana.
Ateneu Popular 9 Barris
C/ Portlligat, 11-15
Barcelona