Pantalla Pavelló Film Series
By Charlotte Stace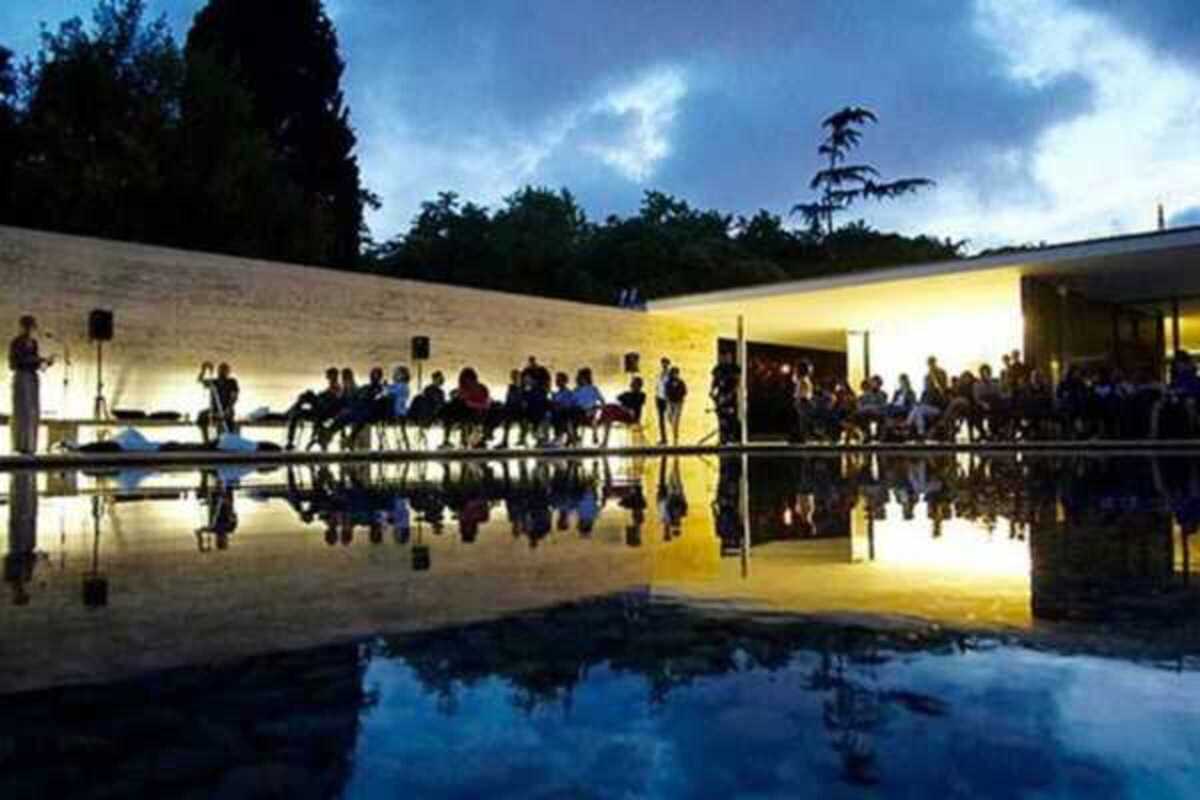 Published on August 1, 2023
The Mies van der Rohe Pavilion at Montjuic is holding a 'Pantalla Pavelló' film series this summer. Films will be projected onto the travertine of the pavilion and aim to explore the connection between the built environment, its limits and its borders, the people who inhabit it, and how this connection is accentuated and revealed in its maximum expression.
This year, Copenhagen has been named as the World Architecture Capital. As such, the director of the Copenhagen Architecture Festival, Josephine Michau, is presenting the Blue Diversity film series. This will include films set in seas and oceans with the aim of encouraging people to talk about their biodiversity, and our current relationship, conception and management of water as a vital resource.
The final film in this year's series, Lords of Water directed by Jérôme Frite, will be shown. It will be screened in its original version with Catalan subtitles.
Pavelló Mies van der Rohe
Av. Marquès de Comillas
Barcelona