Paraísos Paralelos
By Rich Jones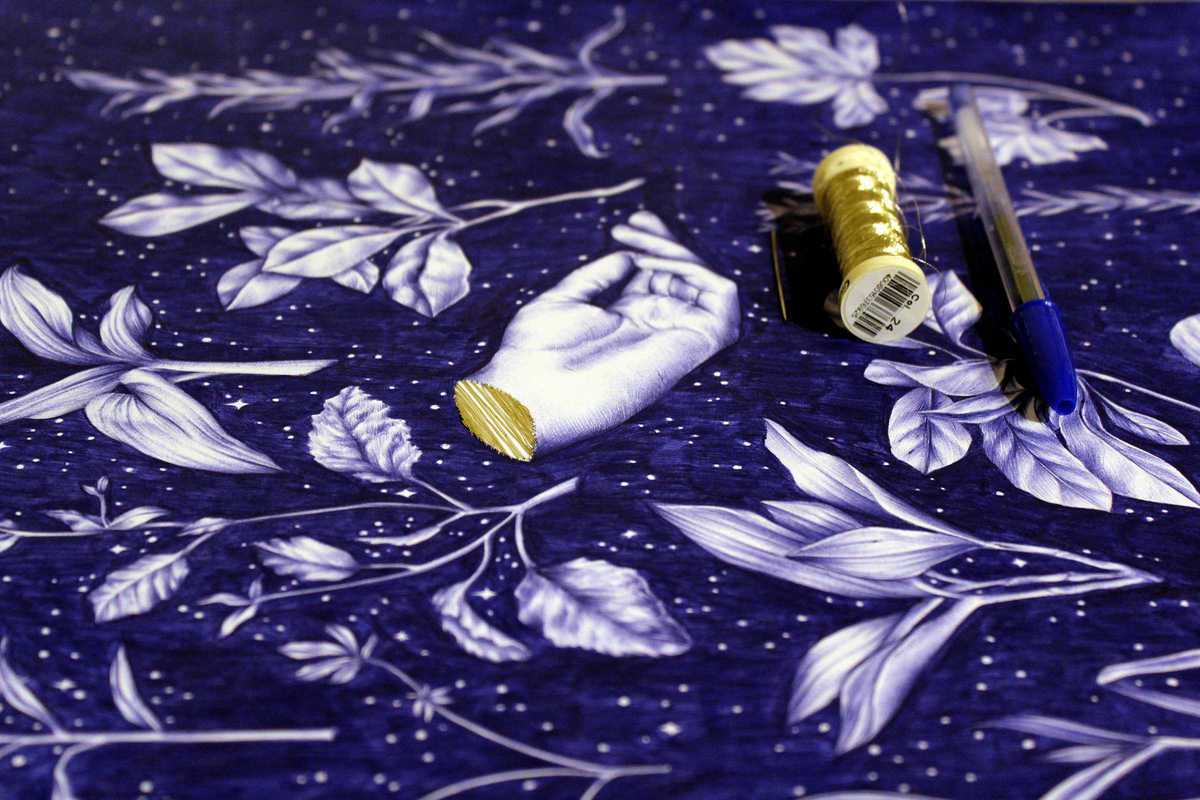 Published on April 1, 2016
The concept for illustrator Nuria Riaza's latest show, Paraísos Paralelos, came to her during episodes of sleep paralysis. These nocturnal journeys form the inspiration for a series of monochrome visual metaphors that are stitched together with the chroma blue thread that characterizes all her work.
At times photorealistic, the faces in her pieces create a surreal vision of the future, despite their strong retro aesthetic. This show not only captures the characters witnessed in these dreams, but also the spaces they inhabit: unnamed places that exist for a brief moment in the consciousness of the dreamer.
With a string of exhibitions at renowned art spaces including Walden in Valencia and Bilbao's Belaza Gallery, Riaza is fast becoming one to watch in Europe. The upcoming illustrator has already been commissioned to create T-shirt designs for Oysho and Diesel and editorial work for Max Joseph, the magazine of the Bavarian State Opera.
April 20, 2016 – May 8, 2016