Passejada amb Barret
By Claire Gledhill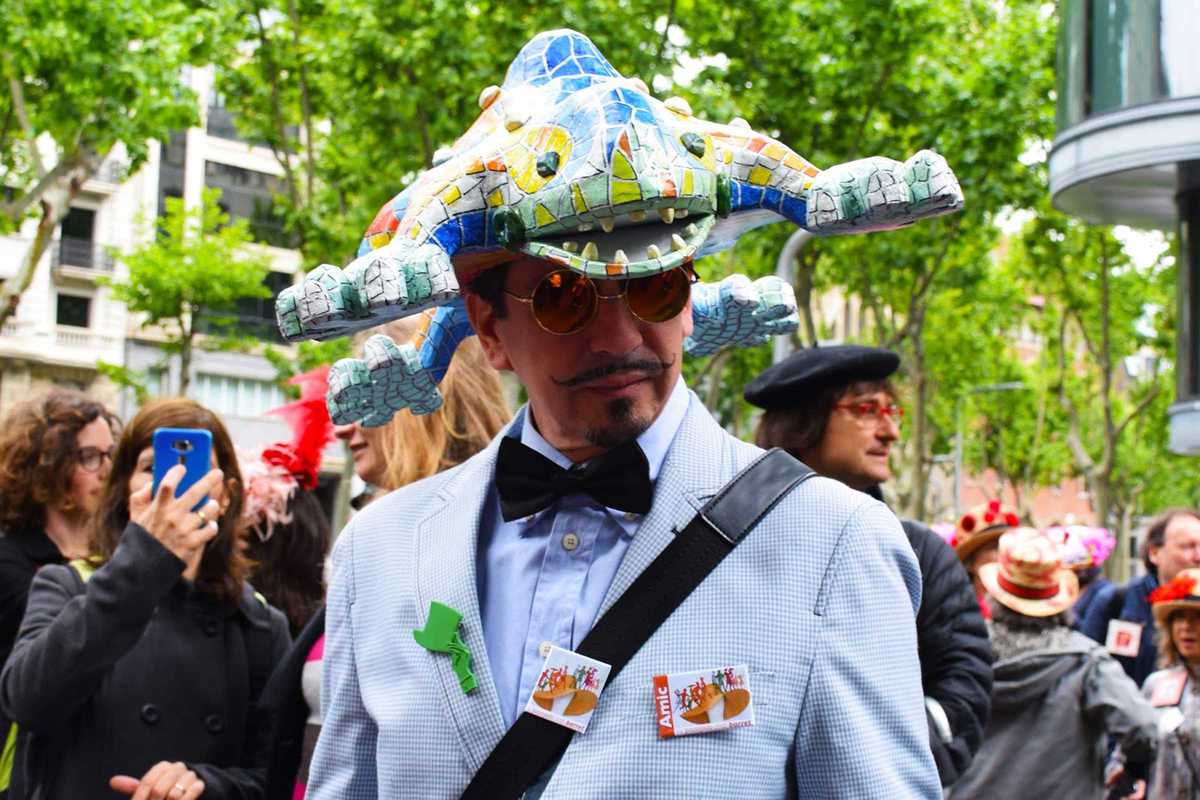 Published on April 1, 2018
On the first Saturday after Easter, Barcelona milliners Nina Pawlowsky and Cristina de Prada invite the people of the city to welcome in springtime with a midday Passejada amb Barret, "stroll with hat" in Catalan.
Now in its 14th edition, this slow saunter down Rambla de Catalunya from Diagonal to its end at Gran Via brings together a diversity of people with an equally diverse assortment of headwear. From the professional creations of flowers, feathers and wire, outlandish theatrical pieces and costumery or awe-inspiring, glue-gun assembled homemade efforts, the variety and atmosphere make what is usually a short promenade a two-hour affair.
If you're not a dab hand with a needle, scissors or fancy dress, then don't miss out – just stick on a simple sun hat or beret, dress in your Sunday finest and soak up time in the vernal air with old friends while you make new ones.
Rambla de Catalunya
Rambla de Catalunya
Barcelona