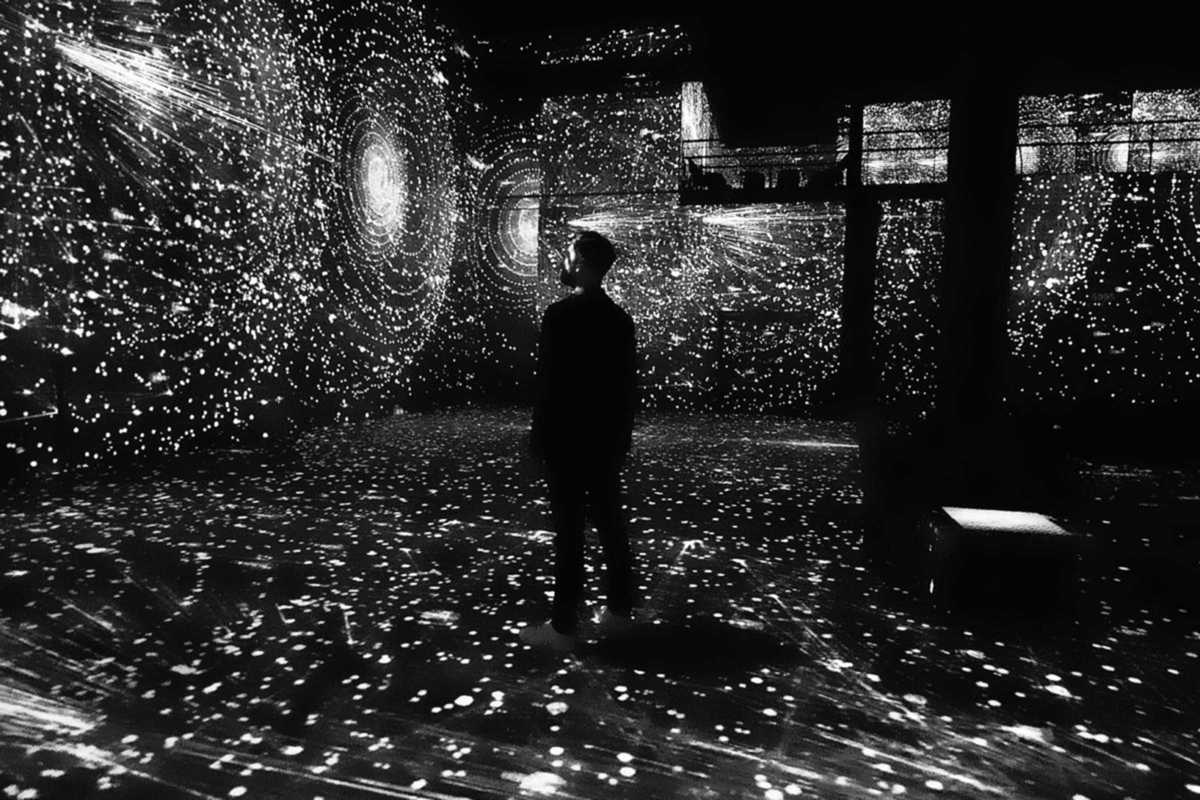 Published on January 1, 2020
An intriguing blend of art and technology that will challenge it audience's understanding of the nature of creativity, Poetic AI is the latest project from visionary Istanbul-based creative studio Ouchhh, presented in collaboration with the MIRA digital arts festival.
Designed to reflect the "poetic journey of artificial intelligence," the immersive exhibition takes 20 million lines of text from some of the most influential books and articles in the field of science. Using machine technology, it then converts them into a synthesis of original text, shifting shapes, and moving light. Over 130 projectors create a dreamlike experience, unsettling and mesmerizing in equal measure, as the AI dances in the dark and connects us to technology in a most unexpected way.
Poetic AI runs every Friday on till 28th February at IDEAL Barcelona, a digital art center in Poblenou. For art lovers, futurists or anyone with a curious mind, this mind-bending, audacious exhibition is an absolute must.
January 3, 2020 – February 28, 2020
IDEAL
C/ Dr. Trueta, 196
Barcelona