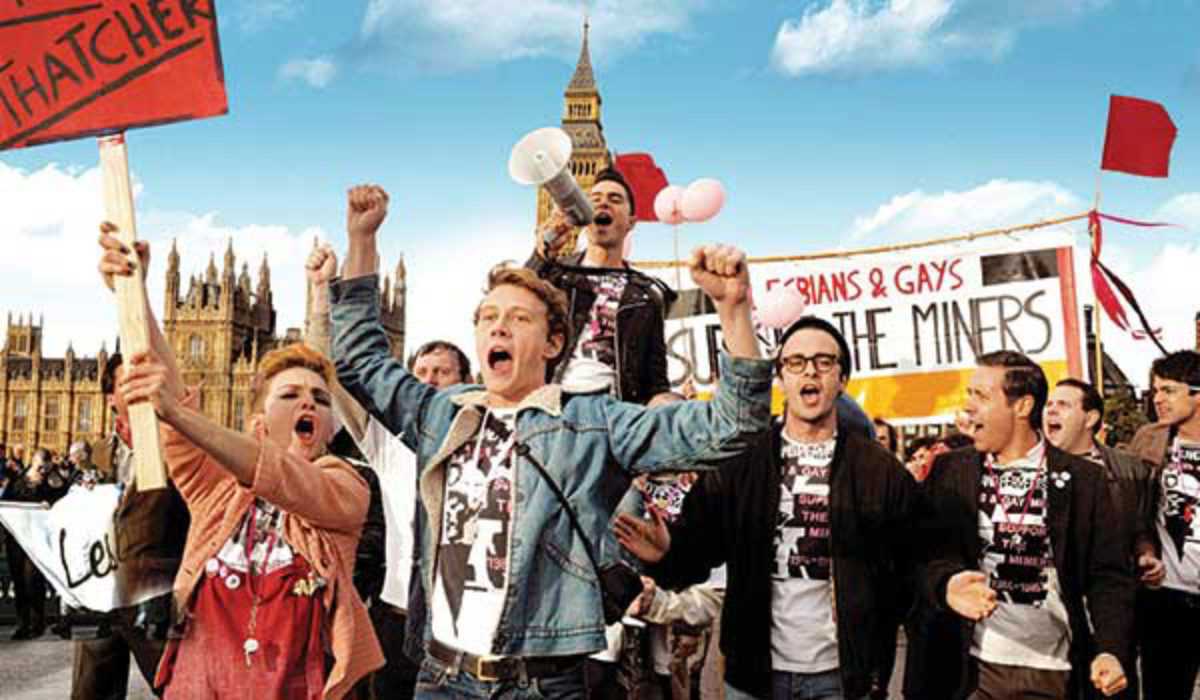 Published on March 1, 2015
It's the summer of 1984 and the British miners' strike has brought communities around the country to a standstill. In London, far from the pits, a young gay communist called Mark Ashton and his friend Mike Jackson find that they and the strikers share two common enemies: the police, who have moved from bullying gays to harassing protestors, and Margaret Thatcher, who is taking advantage of the AIDS crisis to demonize the gay community while seeking to close the mines.
Beginning by collecting money at London Pride, Ashton and Jackson's efforts soon snowball into a much larger campaign, Lesbians and Gays Support the Miners. Written by Stephen Beresford and directed by Matthew Warchus, Pride is a hilarious and heartwarming retelling of this remarkable true story, focusing on the London LGSM group (there were eleven around the UK) and following Ashton and his friends' efforts as they fundraise and attempt to be taken seriously.
Ben Schnetzer is full of passion and frustration as the charismatic Ashton, while Dominic West is excellent as flamboyant actor Jonathan Blake. However, it's the Welsh side of the cast that really steals the show. Imelda Staunton and Bill Nighy are on typically top form as elderly members of the mining community, while Jessica Gunning brings much fire to the role of Siân James, the real-life housewife who went onto become the first female MP for Swansea East.
Its theme may be political, but Pride, in its essence, is not. Rather than arguing its point about either gay liberation or the miners' strike, it takes for granted that its viewer will share in its beliefs and instead focuses on the relationships built between LGSM and the miners. Fantastically feel-good and genuinely moving, it's a testament to the the good that can come from different people rallying together and looking beyond their own interests to help others in need.
(Shown in English with Catalan subtitles.)
July 15, 2016 – July 21, 2016