Primavera als Bars
By Clare Considine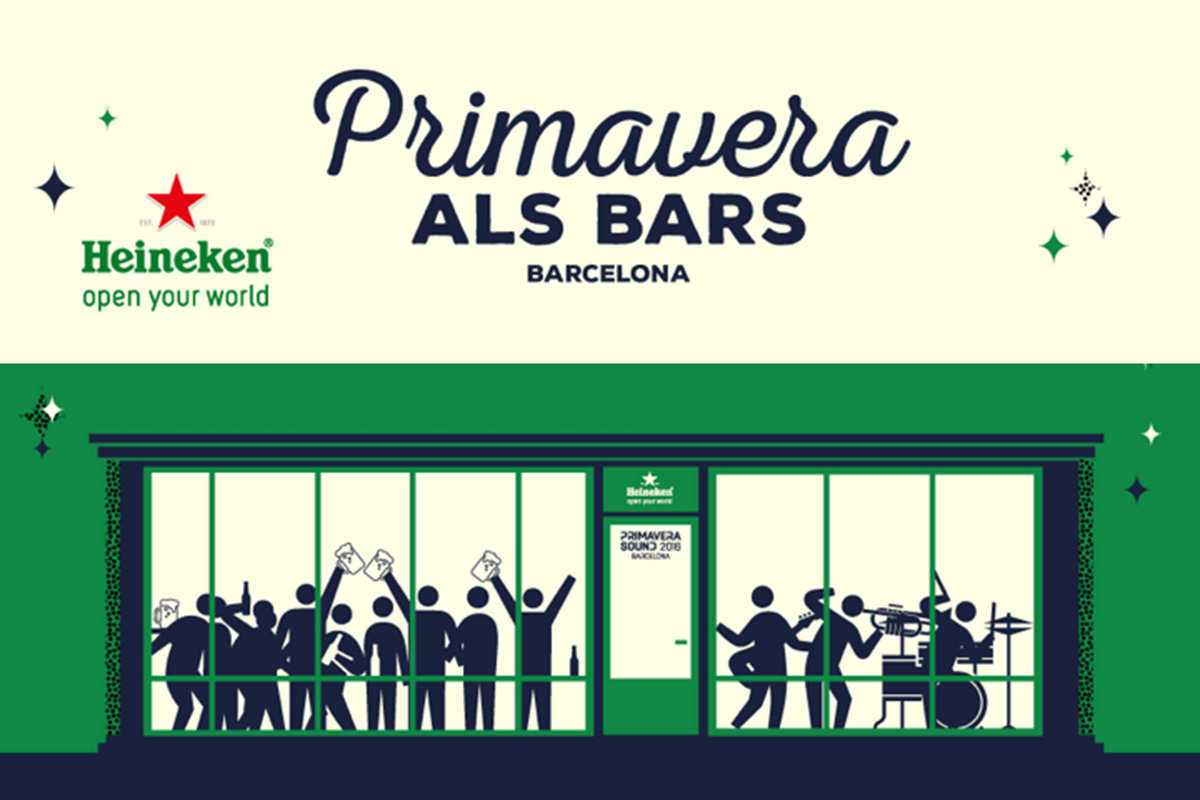 Published on April 1, 2016
You know a festival has truly arrived when it goes "off." Less in a hands-to-the-ceiling sense (although that always helps) and more when its presence can be felt beyond the limits of the festival site. In a stroke of business genius the festival organizers have predicted the inevitable and decided to take the "off" element into their own hands (Sónar, take note).
If you didn't get your ticket for Primavera this year, despair not. The generous folks at Primavera have programmed a series of free gigs in a different barrios each Thursday throughout May with Primavera als Barris as well as 70 artists at the CCCB from June 3rd to the 5th for Primavera al Raval.
If small scale's more your bag, check the Primavera als Bars program of 20 bands playing at your favorite local bar for yet more free music:
Apr 30 – Haberman (Barceló Raval)
May 1 – Forces Elèctriques d'Andorra (Freedonia)
May 3 – About Leaving (Manchester Gòtic)
May 4 – Gambardella (Nevermind Gòtic)
May 5 – Est Oest (MOB)
May 6 – Espígol (Iposa)
May 7 – Kelly Kapøwsky (Wer-Haus)
May 9 – The Crab Apples (MOB&PAU)
May 10 – Tailor for Penguins (Alfa Bar)
May 11 – Violet Lades (Musical María)
May 12 – Lost Tapes (City Bar at Grand Hotel Central)
May 13 – Betty Belle (Ninot Cuina)
May 14 – Algora (Green Spot)
May 17 – Banani (Bar Lobo)
May 18 – Pacífico (Nevermind Raval)
May 19 – Da Souza (La Rouge)
May 20 – Nacho Casado (La Familia del Árbol) (Mutuo)
May 21 – Conttra (Alternativa)
May 22 – Lu Rois (Beirut 37)
May 24 – Titan Arch (Switch)
Best of all, there'll be some free beers on offer, thanks to the series' sponsors, Heineken.
April 30, 2016 – May 24, 2016
Switch Pocket Club
C/ Francisco Gener 24, local B
Barcelona