Prostíbulo Poético
By Kate Busby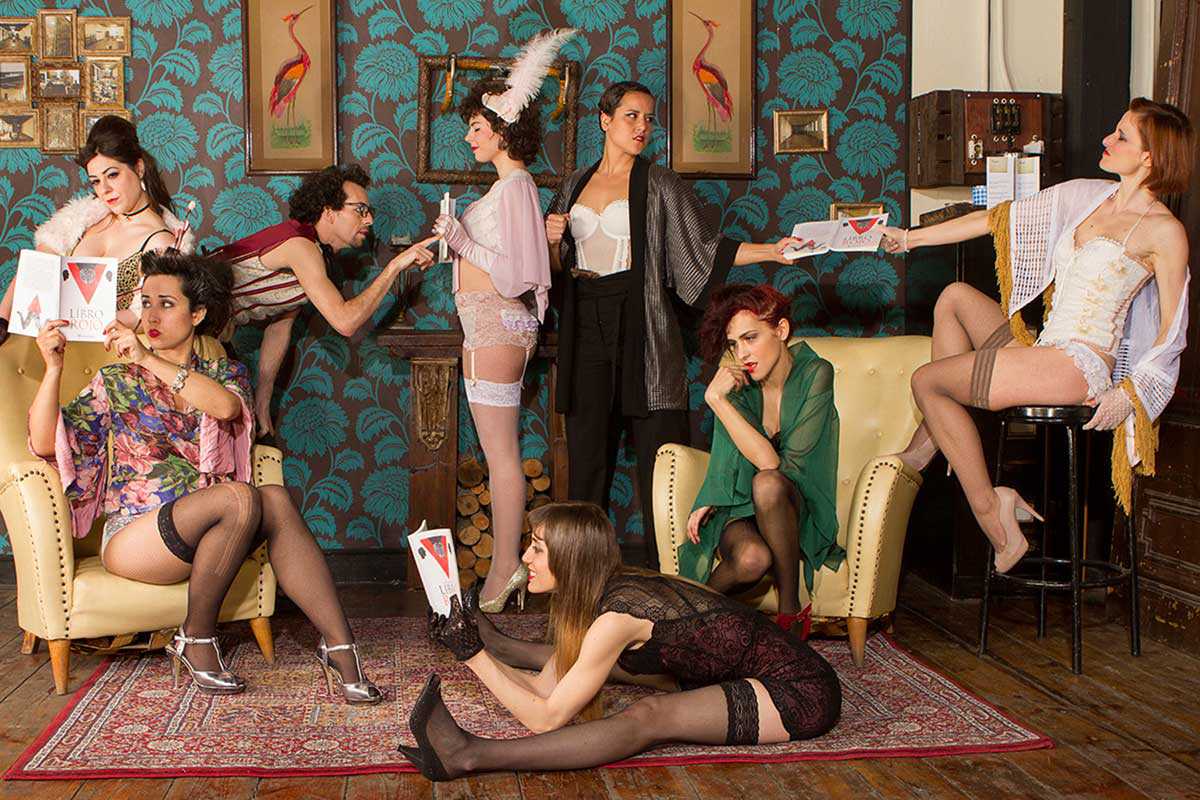 Published on December 1, 2019
While the whining lines of our teenage sonnets were enough to flatten any kind of mood, not to mention bore our beloved(s) to existential despair, poetry with sass, sneer and a rasp is an ear-catcher even in the face of an ADHD generation.
Cue the Prostíbulo Poético (Poetry Brothel), the New York export that sailed into our ports some years ago and has been flourishing ever since. An appointment with a band of linguistic whores, Prostíbulo Poético promises luxuriant aural experiences for the word-hungry.
Hardly as outlandish as it seems, the curious client is ushered into a corner with his or her chosen performer (clad in silk stockings and rouge) who then performs a series of filthy ditties. The blushing (or guffawing) client then tips them for their verbal virility.
Tinta Roja
C/ Creu dels Molers, 17
Barcelona