Reality is Overrated
By Charlotte Stace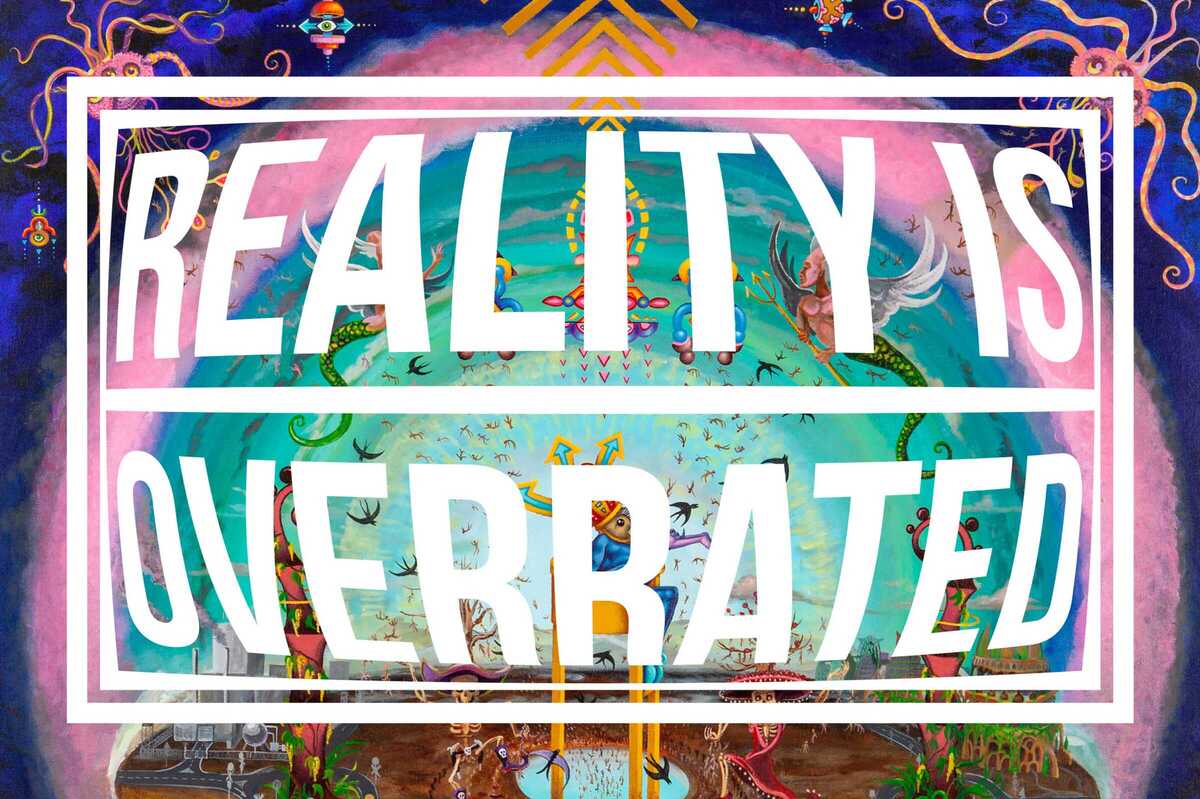 Published on May 1, 2022
Calling all art lovers! This weekend, the urban art gallery, Base Elements, has something special up its sleeve. Collaborating with Dadara, they are proud to announce the presentation of a new group exhibition.
Featuring an outstanding group of eight artists coming straight from Amsterdam, they invite you to witness this special fusion of art, music and installations. Discover the new paintings created specially for this occasion, meet the artists, immerse yourself in an exciting new atmosphere and celebrate with them.
Located in the Gothic quarter of Barcelona, Base Elements has established itself as a leading creative space featuring street, graffiti and urban contemporary art. It opened in 2003 and quickly attracted the attention of the local street art community. The owner – Robert Burt, originally from Los Angeles – has managed to showcase the most iconics names in the gallery such as Pez, Btoy, Dadara, Cane, J. Loca, Ivana Flores, Soem, to name a few.