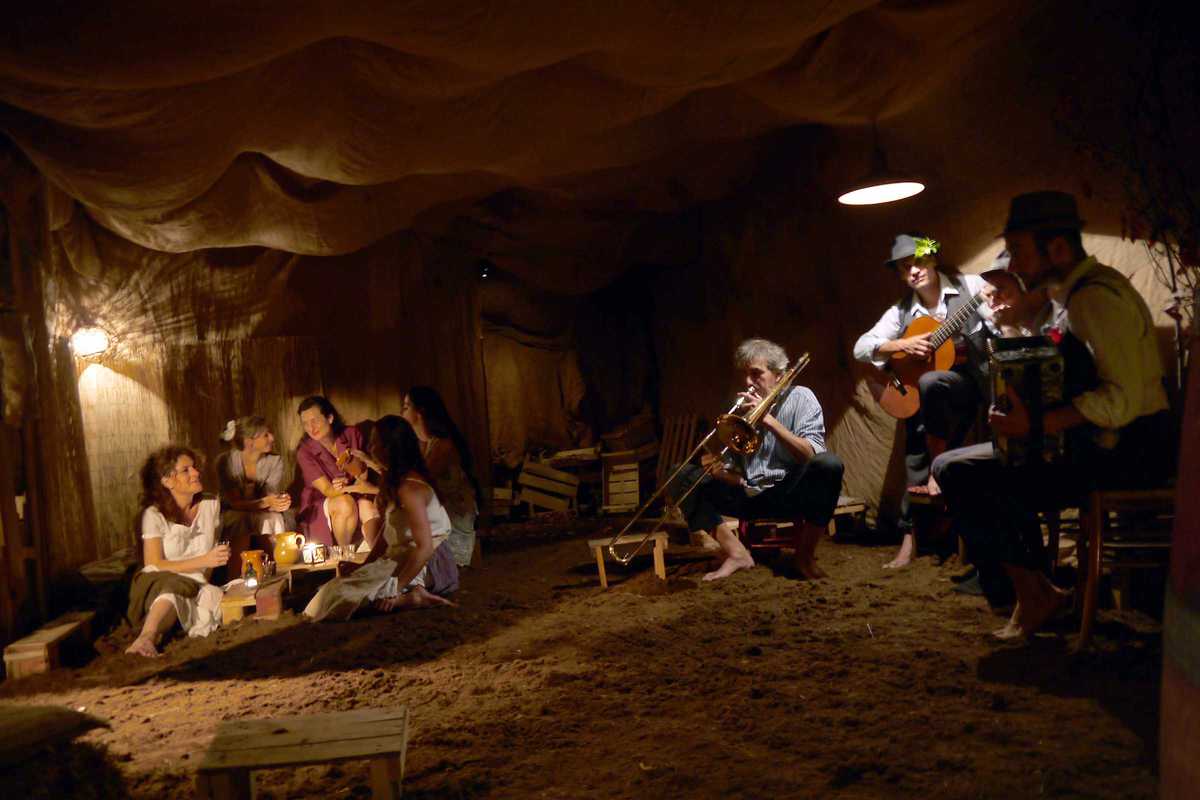 Published on October 1, 2019
Become a part of a theatrical experience with a night of immersive theater through the Polvorí on Montjuïc mountain. Theater company Teatro de los Sentidos are a group of experienced artists based in Barcelona, having just returned from a smash-hit production of Renéixer in Rome.

From October 3rd until December 15th they will be leading you – literally – by the hand in an exploratory, sensory and no doubt magical experience unlike any other. In groups of 30 you'll be guided as a story unfolds around you: that of Cava, whose secrets and memories lead a narrative in which you begin by exploring the past of the grape, from the leaves of the vine to the roots.

Advance sales have been opened due to popularity, so make sure to snap them up quick and pick one of three time slots available each day (5:30pm, 7pm or 9pm) and bring a jumper, your imagination and a sense of adventure
October 3, 2019 – December 15, 2019