Sant jordi 2023
By Charlotte Stace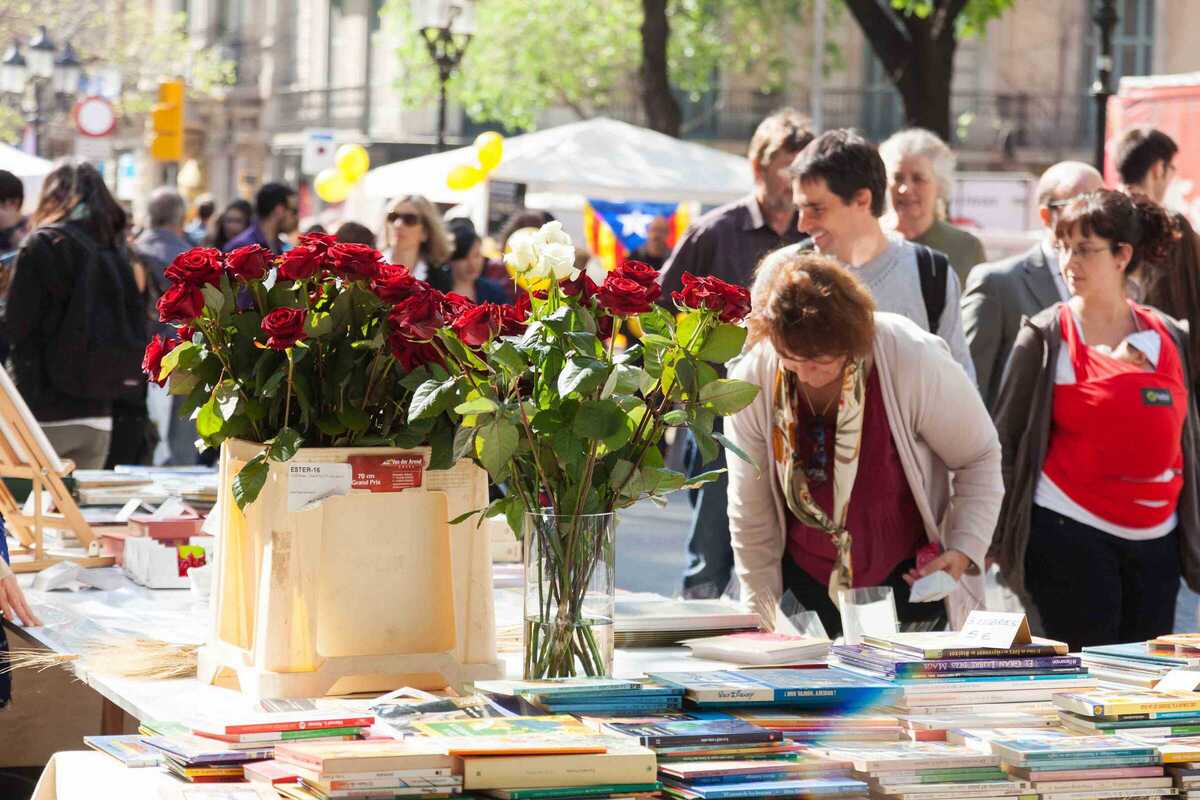 Published on April 1, 2023
It's that time of year again. April 23rd marks one of the most keenly anticipated and widely celebrated Catalan festivities - La Día de Sant Jordi.
According to the traditional tale, Sant Jordi (Saint George) killed the dragon, thus saving the king's daughter from death. Legend has it that a rose bush sprang up in the spot where the dragon's blood was spilled. Since then, the day has become synonymous with this legend and more recently a literary tradition of exchanging books in honour of Miguel de Cervantes and William Shakespeare who both died on April 23rd.
So, to honour this day, custom dictates that men give women roses, and women give men books - an estimated 6 million roses are sold on the day, alongside 400 thousand books. For one day, the city's streets will be lined with stands selling books and roses. You'll be able to find everything from the latest publications to renowned writers signing copies of their work.
various locations
various locations
Barcelona