Santi Moix
By Charlotte Stace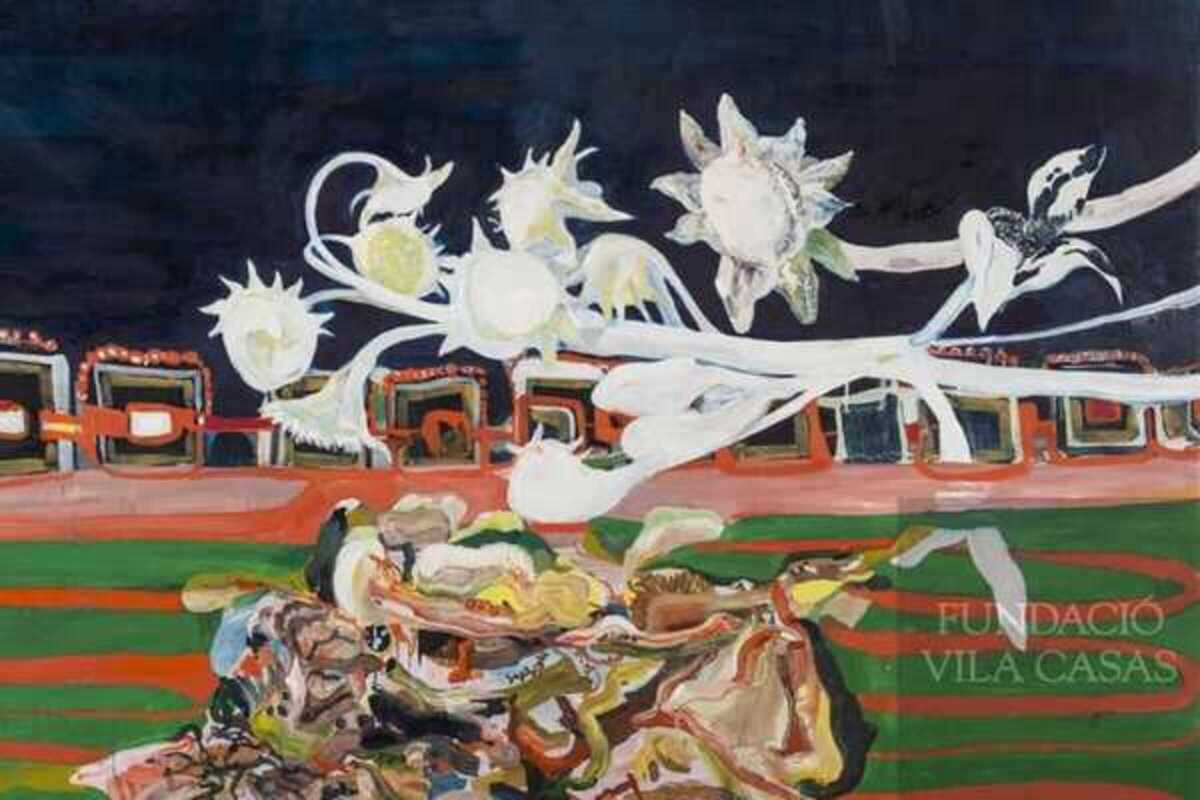 Published on February 1, 2023
Fundacio Vila Casa welcomes you to its latest exhibition - a retrospective of the work in the last two decades by Catalan artist Santi Moix. It includes over eighty works dating from 1998 to the present day.
Within these works, on display are paintings, watercolours, drawings, ceramics, sculptures and installations. One of Barcelona's most unique artists, his work is heavily influenced by his life experiences such as time spent living in the USA, Morocco, India and Japan.
Moix's painting is halfway between representation and abstraction. His language appears to be expressionist but, beyond reflecting specific emotional states, it becomes a tool to create an imaginary parallel mythical-poetical world, full of abstract forms that seem to be in constant transformation and combine with easily recognizable images, such as insects, animals, eyes, wheels or bridges, among others. This is all embodied in exuberant colours, in which humour and hedonism also play a predominant role.
February 21, 2023 – July 16, 2023
Fundació Vila Casas
C/ Ausiàs Marc, 20
Barcelona