Smiling with Friends
By Michael Mueller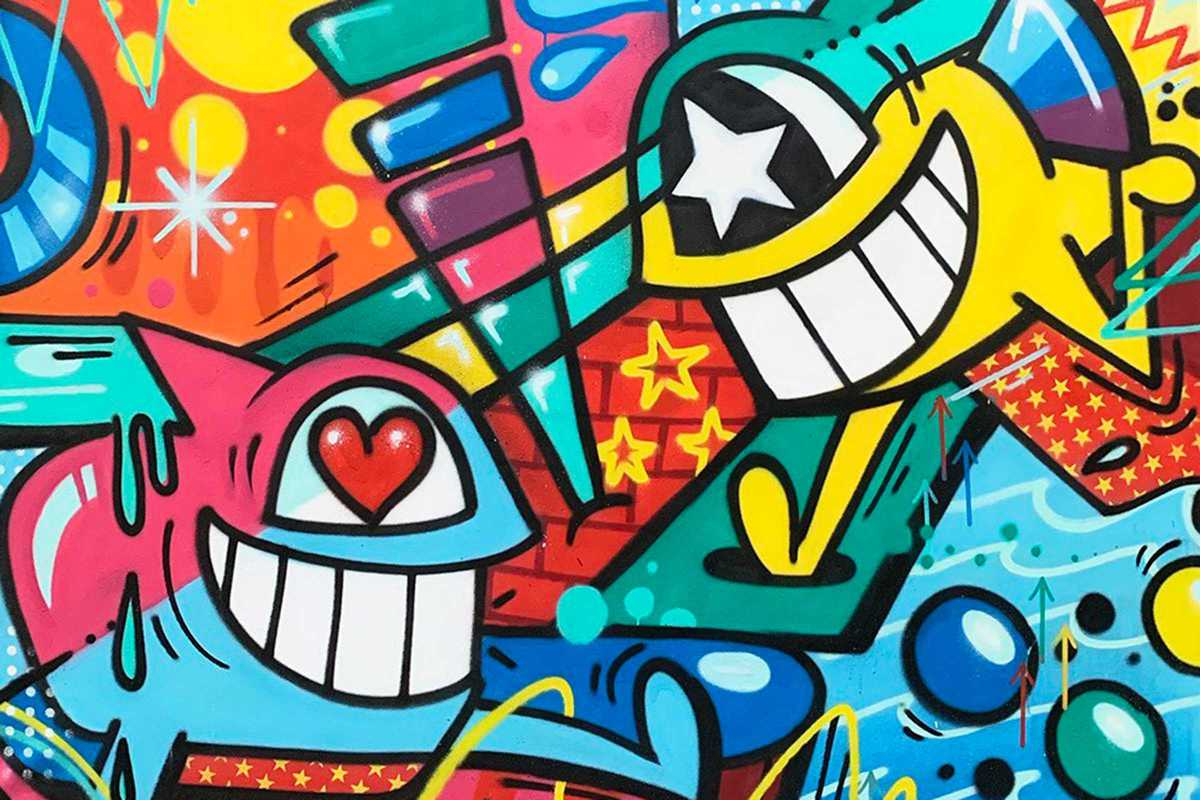 Published on July 1, 2019
You've probably spotted his signature design – the emblematic grinning fish – at some point walking around Barcelona. Pez is one of the most recognizable figures to emerge from the Barcelona street art scene, and is today a well-known artist who paints and exhibits internationally.
Now based in Colombia, Pez returns to his native Barcelona this August for a 20th anniversary show, Smiling with Friends, presented at the Base Elements gallery, specialists in urban art. The Barcelona-born artist has invited his friends to join and presents collaboration pieces with the storied likes of Keis, Kenor, Blob, Chainoir, El Xupet Negre, Birdie, Kamil, Slomo, Ovni, Zosen, Chan, Jloca and Soem.
Pez is also joined by Beyond Street Art who are taking advantage of the event to launch the world's first augmented reality street art app. The exhibition will be ongoing at the gallery through the end of August.