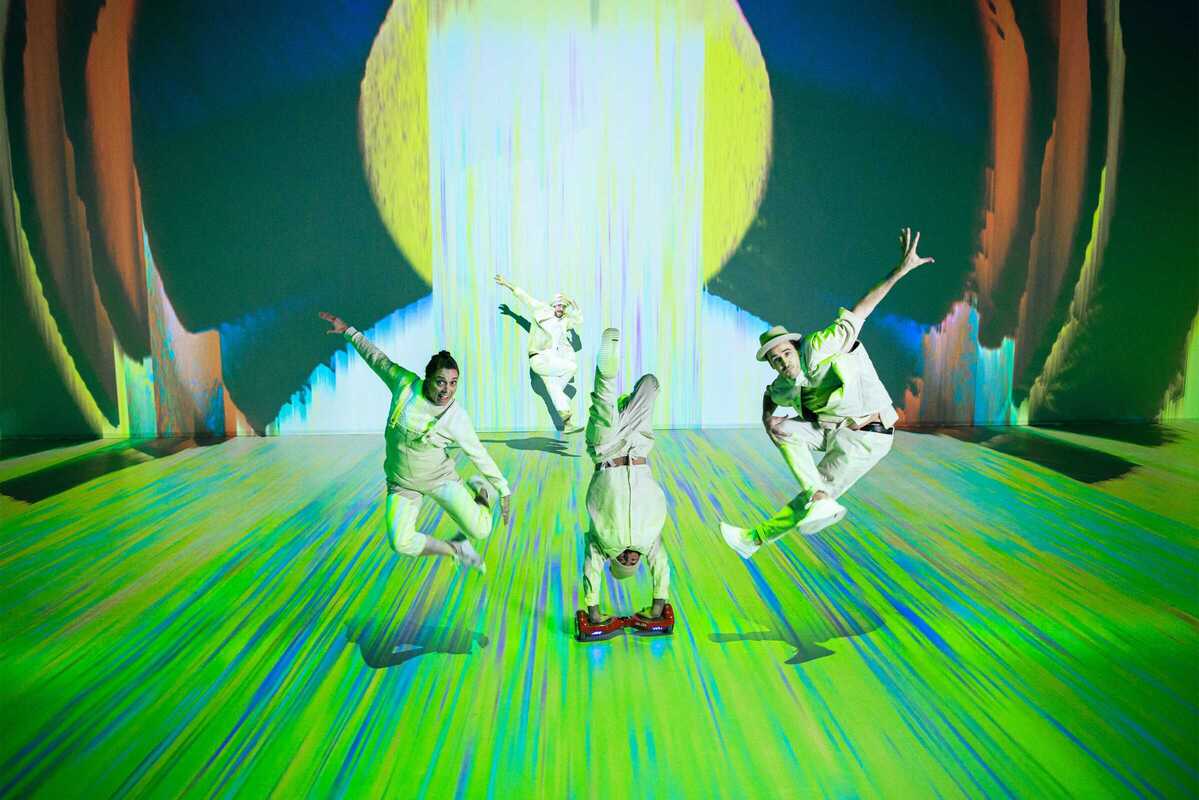 Published on March 1, 2022
This new electric show has been created by the collaboration between the urban dance company Brodas Bros and the visual artists Desilence. Sokkyō means 'to improvise' in Japanese and it refers to the need to adapt and improvise when dealing with unforeseen situations that occur in life.
Through technology, with visuals generated in real time, playfulness and dance, Sokkyo explores the unpredictable turns that life can take, putting the viewer at the centre of the scene: sometimes a very simple starting point ends up being a very complex situation or vice versa, a starting point that seems complicated can be solved in a simple way. Sokkyo encourages us to fully embrace the present through interaction and presence in the moment.
In its 15-year career, this Catalan urban dance and culture company has created and performed 15 shows all over the world. Their shows are always brim-full of energy, spectacular choreographies and a positive attitude that very much defines their style.
March 25, 2022 – April 17, 2022
IDEAL
C/ Dr. Trueta, 196
Barcelona