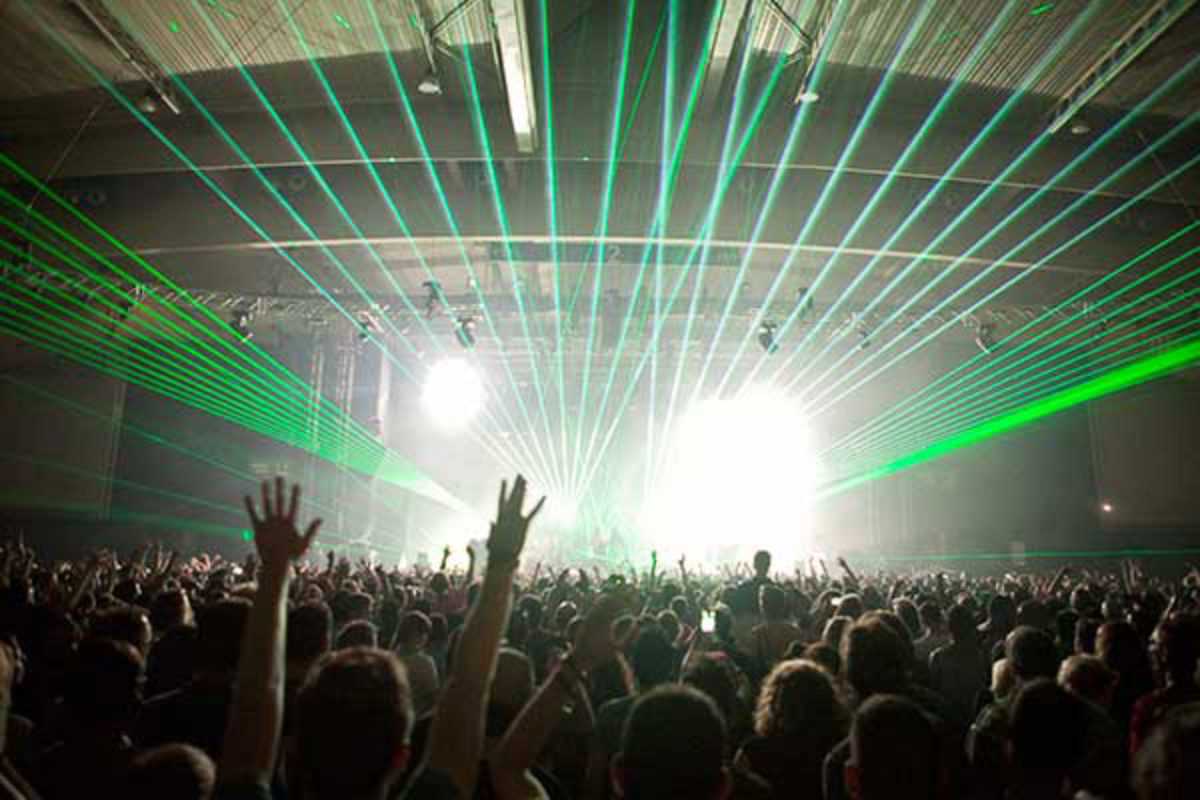 Published on June 1, 2015
It's right around the corner. Nothing signals the start of Barcelona's high summer madness like the low oomph-oomphs of Sónar by Day calling down Poble Sec like an electro-hedonist Pied Piper. So, what looks good at this year's event? Here's our annual pick of the bunch.
SÓNAR BY DAY
The London #shutdown. Grime is officially having a moment. And London's scene will be in full effect to rejoice in this second coming. Skepta and JME will be representing for the founding fathers. Novelist and Mumdance featuring The Square will fly the flag for the new breed. And Swindle will argue the case for grime experimentalism. Skepta's "Shutdown" is a guaranteed festival explosion moment.
Team Yeezy. Say what you like about Kanye, he's an avid supporter of fledgling producer talent. His last album was chock-full of credits from unknowns who are now underground success stories in their own right. Arca will bring his eery sounds with Jesse Kanda on visuals, while Evian Christ will showcase his new live show.
Sunny disposition. Sónar's daytime moments are always at their best when they are in stark contrast to the industrial intensity of Sónar by Night. This year they look set to come courtesy of Kindness with his disco-funk optimism and Arthur Baker with his old-school, happy hip-hop sounds.
SÓNAR BY NIGHT
Big room big droppers. This year's Sónar headliners are unashamed crowd-pleasers, with big drops aplenty and the strong possibility of some seriously expensive laser shows. The Chemical Brothers present their new album, while Skrillex brings the hits.
Strike a pose. Two female pop innovators look set to own the night. And they share a love of voguing – stellar stage shows are guaranteed. FKA Twigs offers up her brand of steely sensuality while Róisín Murphy will remind us what we've been missing.
Hip hop heavyweights: Each year Sónar does a stellar job of adding a rap contingent to its electronic lineup and 2015 is no exception. A$AP Rocky will own the main stage with his maximalist braggadocio; and Sweden's Yung Lean and his Sad Boys will come with the outsider appeal.
June 18, 2015 – June 21, 2015
Fira de Montjuïc
Av. Reina Maria Cristina
Barcelona
€60 (day) / €80 (night) / €210 (festival)