Tàpies. An Artist's Collection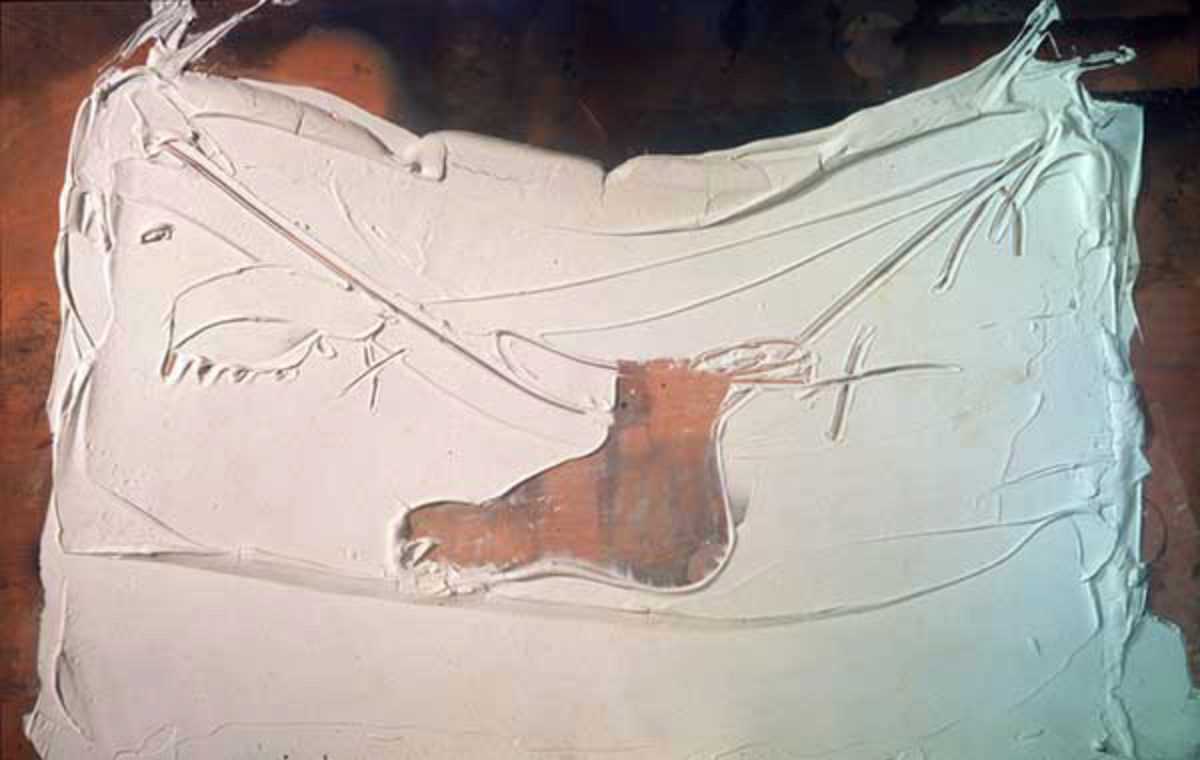 Published on July 1, 2015
I've always been curious about what inspires an artist I admire. What it is that makes a piece so moving to another artist? Catalan painter Antoni Tàpies (Barcelona, 1923–2012) enjoyed being surrounded by other artists' work. Tàpies' personal collection comprises both his own works and those of many others. A substantial part of this collection is currently on display at Fundació Antoni Tàpies in an exhibition commemorating the foundation's 25th anniversary.
The selected artworks by Tàpies span a lengthy period of time. Works from his formative years from 1945 to 1951 show influences of Expressionism, Surrealism and even Cubism. His more mature works, created through the 1980s, display the development of his unique style, one that contributed to the emergence of Matter Painting, the use of thick paint into which odd materials such as sand, string or cloth have been added. The exhibition highlights recurring themes in his art: the passage of time, use of graffiti, Montseny landscape, depictions of fragmented parts of the body, and hints of a profound spirituality inspired in Eastern philosophy.
In terms of other artists' works, Tàpies' personal collection includes outstanding pieces by renowned artists of the twentieth century: Paul Klee, Joan Miró, Max Ernst, Pablo Picasso, Kurt Schwitters, Wassili Kandinsky, Marcel Duchamp, Hans Arp, Jean Dubuffet, Franz Kline, Jackson Pollock, Sam Francis and Robert Motherwell. As such, the exhibition inspires the search for the formal and conceptual connections between other artists' and Tàpies' works. It is an invitation to listen to the dialogue between artists with sensitivities in harmony.
The exhibition also includes the screening of the previously unseen documentary Antoni Tàpies (1981) by Maria Lluïsa Borràs, a film that reviews the work of the artist, his artistic, literary and cultural references, and his historical and personal contexts.
June 12, 2015 – January 10, 2016