Tapies: Melancholia
By Charlotte Stace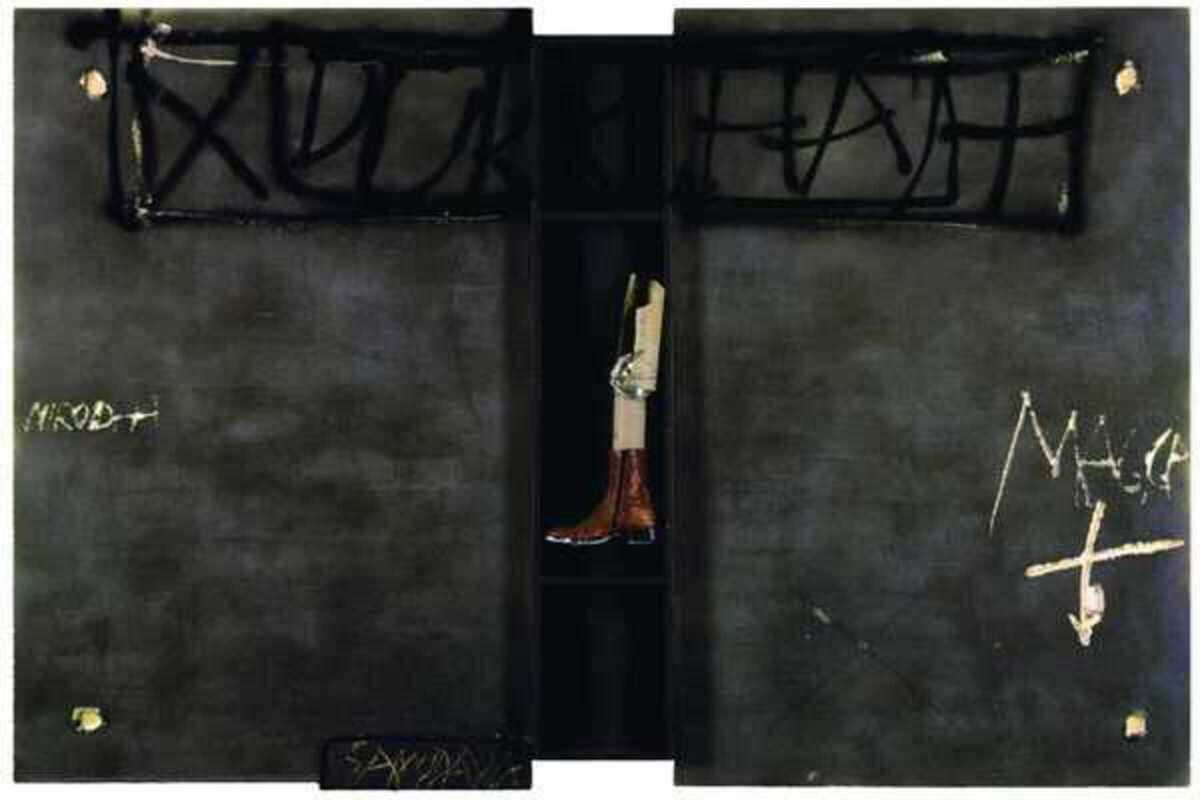 Published on March 1, 2022
Fundació Antoni Tàpies invites you to its latest exhibition of the works of the Catalan painter, Tàpies.This exhibition focuses on the work that Tàpies produced in the first half of the 1990s.
During those years, Tàpies seems to have been dominated by a certain melancholia. Despite the success he had achieved, despite being busy with exhibitions and awards, and despite the creation and opening of the Fundació that bears his name, during this time Tàpies made constant references to death and, more specifically, to pain, to the physical pain implicitly associated with life. It seems that Tàpies was starting to be aware of the inexorable passage of time and his own advanced age.
The exhibition includes highly representative works such as Embolcall (Wrapping, 1994), Rèquiem (Requiem, 1995) and Dukkha (1995), alongside works that have never been exhibited before, such as Quatre elements (Four Elements, 1992) and Abans-després (Before–After, 1994).
March 16, 2022 – September 25, 2022